Testingfg of Ads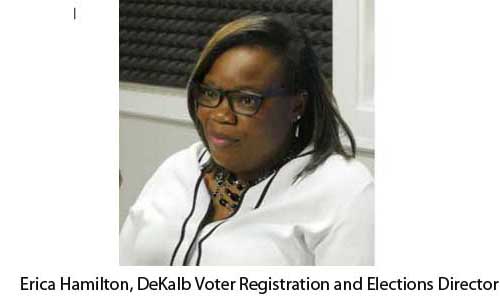 DECATUR—DeKalb County elections officials are processing and counting all outstanding ballots including absentee, military/overseas, and provisional ballots.
Officials said in a statement released around 4 p.m. today, Jan. 6, that there remains an estimated 20,000 ballots to be counted. Outstanding ballots include provisional ballots and absentee ballots received on Election Day by the 7 p.m. deadline. Overseas and military ballots must be received by 4:30 p.m. on Friday, Jan. 8.
Additionally, there are 440 ballots that need to be cured and voters are being contacted to resolve their ballot issue before Friday's deadline.
DeKalb Voter Registration and Elections officials plan to certify the election results on Friday, Jan. 15, at noon.
"We are continuing to work diligently to count each and every ballot and we can see the finish line," said Erica Hamilton, DeKalb elections director. "We know everyone is anxious for our final numbers and I appreciate the patience and support of our constituents as we carefully and accurately complete our counting process."
A limited-seating viewing area is available during the count at the DeKalb Voter Registration and Elections Office, located at 4380 Memorial Drive, Decatur. Masks are required.
DeKalb County TV's livestream of the counting/scanning process can be viewed here.
Unofficial election results are available at www.DeKalbVotes.com.
For more information, visit www.dekalbvotes.com.