Testingfg of Ads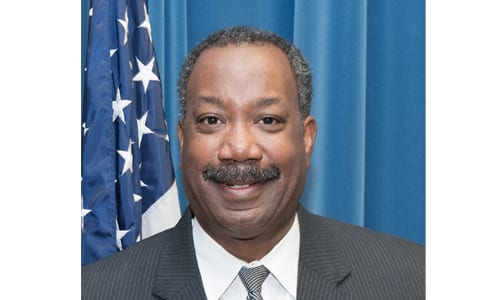 DeKalb County Commissioner Steve Bradshaw addressed the Board of Commissioners Committee of the Whole meeting on today, June 2:
Welcome to the DeKalb County Board of Commissioners Committee of the Whole Meeting for June 2, 2020.
My name is Steve Bradshaw and I have the honor of serving at the Presiding Officer for this year.
At this point I will ask for the indulgence of my colleagues and the viewing public as I offer a few thoughts on what we have witnessed over the past few days.
It is sobering and it saddens me to sit here today to once again, offer condolences for another black man's life that was taken senselessly. I offer my prayers to the family of George Floyd. He tragically lost his life last Monday as the world watched him plead for breath under the knee of a Minneapolis police officer. Mr. Floyd was 46 years old at the time of his death.
On May 12, I offered my thoughts on the tragic murder of Ahmaud Arbery in Glynn County. That day I said "I hope and pray that the ultimate outcome provides Mr. Arbery's loved ones with the sense that justice has been done and some measure of peace." I offer the same prayer for the Floyd family. I am heartbroken that I feel
compelled to speak about such a tragedy again so soon.
Moreover, I was alive during the civil unrest and rioting of the late 1960's, but I was too young too remember it. I thought such incidents were a part of America's past.
Now, it seems a part of America's present and future. I just hope this unrest gets under control very soon. And that the underlying issues that induced such reactions are addressed in a meaningful way.
Also, on a personal note, my niece is in college in Minneapolis. Reports from her parents are that she is fine. But, obviously I fear for her safety in such a volatile environment.
There is much more that I could say. But, I will refrain at this time. And I thank my colleagues for their indulgence this morning.