Testingfg of Ads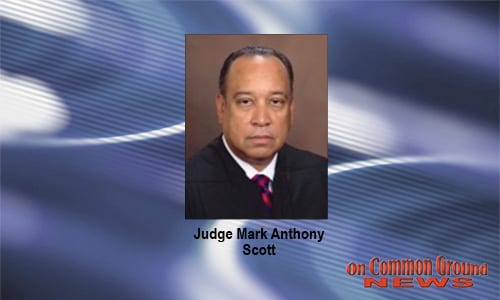 DeKalb County Judge Mark Anthony Scott has been elected presiding judge of the Stone Mountain Judicial Circuit's Accountability Courts for a two-year term beginning Jan. 1. 
Scott will succeed Judge Tangela H. Barrie who has been, and will continue to be, involved with the Circuit's Accountability Court Program since her election to the bench in 2008.
Through its judicial system, DeKalb County continues to provide services to men and women who have come into contact with the courts due to drug addiction or mental health impairment. Additionally, through its Parental Accountability Court, it has worked to remove barriers for persons making child support payments, at a cost savings of millions of dollars for the restoration of individual lives and families.
Scott said he is excited to get started on writing a new chapter for the circuit and its accountability courts. He said he will continue the level of excellence his predecessors have established.
The present composition of the Accountability Courts includes the following components: Drug Court Track 1—Judge Mark Anthony Scott; Drug Court Track 2—Judges Courtney L. Johnson and Tangela H. Barrie; Mental Health Court—Judge Asha F. Jackson; Veterans Court—Judge J.P. Boulee; and Parent Accountability Court—Judges Mark Anthony Scott, Gregory A. Adams and Gail C. Flake.