Testingfg of Ads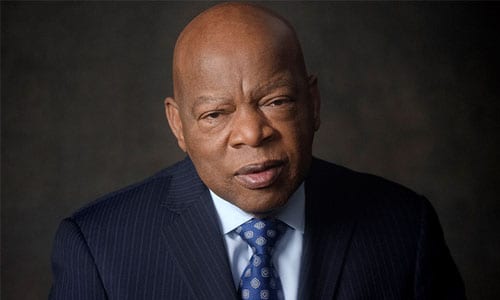 Congressman John Lewis
DECATUR, GA– Recently, the DeKalb County Board of Commissioners unanimously voted to designate a location for the future home of a memorial honoring Congressman John Lewis.
The former site of the Lost Cause obelisk monument outside of the DeKalb History Center in Decatur was selected as the future site of the memorial honoring Congressman John Lewis.
The site was recommended by the John Lewis Task Force, formed by a joint declaration of Commissioner Davis Johnson and Decatur Mayor Patti Garrett on April 21, 2020.
"Because this location sits in DeKalb County, the City of Decatur, and in the congressional district which John represented for over 30 years, there could be no better location," Commissioner Davis Johnson said.
The task force currently is requesting artists to submit a proposal for a John Lewis memorial, which will sit in the designated location.
Artists interested in submitting a proposal can visit www.dekalbcountyga.gov/purchasing-contracting/bids-itb-rfps and scroll down to the project titled "Creation of Artistic Piece for Congressman John Lewis Memorial."
For more information, visit www.commissionermeredajohnson.com.