Testingfg of Ads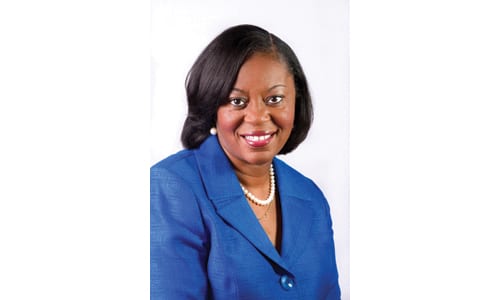 DeKalb County District 5 Commissioner Mereda Davis Johnson has appropriated $1 million in federal funding to assist families impacted by the COVID – 19 pandemic.
Allocations have been made to 21 community-based organizations in District 5 to provide food, rental, mortgage, and utility assistance to individuals who have lost wages or employment or financially impacted by the virus. Residents are encouraged to contact any of the agencies for help. A vetting process is in place to determine which individuals have been helped to avoid duplication of services, Davis Johnson's office said.
"People are worrying about what they will eat, where they will lay their heads, and how they will make it day to day," said Davis Johnson said.
Rental and mortgage assistance will be provided to the agency or landlord, Davis Johnson's office said. Some of the agencies are or have been providing food baskets to address food insecurities. The amounts that agencies received vary, which will impact the number of people they may be able to assist.    The funding also will cover a public outreach campaign expected to launch Nov. 1 to educate the public on the coronavirus and encourage social distancing and the wearing of masks.
The following nonprofits have been allocated funding to provide assistance to residents in District 5:
| | |
| --- | --- |
| Tabitha's House | (678) 804-8823 |
| The Hank Stewart Foundation | (404) 247-4661 |
| First African CDC | (404) 343-6861 |
| KES Day Inc. | (770) 484-2112 |
| Greater Piney Grove CDC | (404) 377-0561, ext.238 |
| DeKalb County NAACP | (404) 241-8006 |
| Berean CDC | (770) 323-1747 |
| African American Churches Transforming Society | (404) 792-5664 |
| SCLC Women Inc. | (404) 584-0303 |
| Center for Community Empowerment | (404) 243-9336 |
| Transforming CDC | (678) 548-8267 |
| City of Hope Inc. | (770) 696-5100 |
| Georgia Piedmont Technical College Foundation | (404) 297-9522 |
| FBC Family Life Center, Inc. | (770) 482 – 7660 |
| Be Ruth, Inc. | (404) 941 – 0633 |
| Atlanta Missions, Inc. | (404) 588 – 4000 |
| Harvard Diversity Project, Inc. | (678) 322 – 8057 |
| Peace on The Move | (347)  309-7686 |
| The People's Agenda |  (404) 653-1199 |
| Women Moving On, Inc. | (404) 370-7670 |
| Mother's Rebuilding America, Inc. | (678) 698 – 8829 |