Testingfg of Ads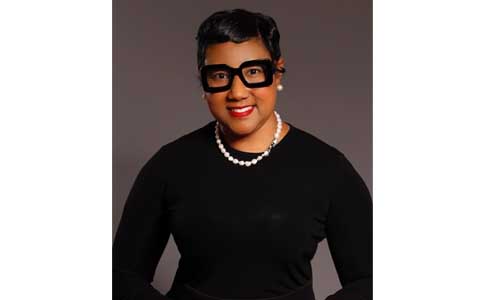 DeKalb County Commissioner Lorraine Cochran-Johnson will partner with the Fulton-DeKalb Hospital Authority (FDHA) to moderate a discussion aimed at providing background, understanding and information on human trafficking.
The virtual "FDHA Community Conversation on Violence: Human Trafficking" event will take place Wednesday, Jan. 27, from 6:30 to 8:30 p.m. and will be a continuation of the FDHA's 2021 Health Summit "Stop The Violence" initiative.
According to the American Civil Liberties Union, human trafficking can be defined as a modern form of slavery, including an extreme form of labor exploitation in which one is recruited or obtained and forced to labor against their will through force, fraud or coercion.
"Partnering with the FDHA's ongoing efforts to bring awareness and provide solutions concerning human trafficking is of great importance," said Cochran-Johnson. "We must shed light on this horrendous practice, not just in January during National Human Trafficking Awareness Month, but year-round."
The conversation will share information on resources and will feature a question-and-answer session with human trafficking subject matter experts, including Mary Frances Bowley, executive director for Wellspring Living; Dr. Margie Gill, executive director for Tabitha's House; and Jennifer Swain, executive director for youthSpark.
It is estimated that between 18,000 and 20,000 victims are trafficked into the United States annually and denied their fundamental right to freedom, according to the Women's Center-Youth & Family Services.
"The number of individuals trafficked into and within the U.S. is alarming," said Beverly Burks, director of community engagement for FDHA. "The solution to human trafficking and other forms of violence is awareness, prevention and eventually prosecution. That is what we hope to achieve with this community conversation."
The virtual "FDHA Community Conversation on Violence: Human Trafficking" event is free and open to the public. Registration is encouraged and can be accessed by visiting https://2021fdhacommunityconversationdekalb.eventbrite.com.