Testingfg of Ads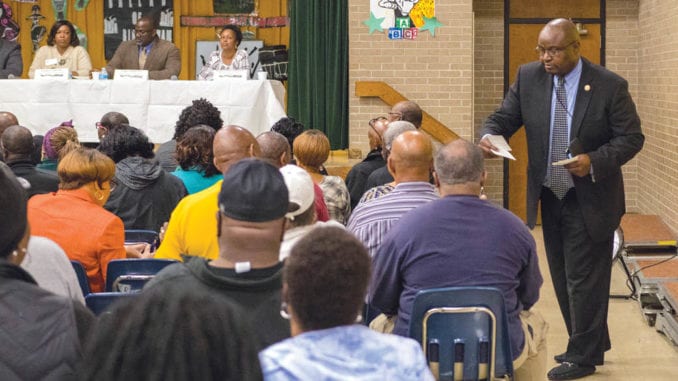 A crowd of concerned citizens turned out for the Public Safety Town Hall at Bob Mathis Elementary School presented by DeKalb County Commissioner Larry Johnson, District 3. The Feb. 6 forum gave citizens an opportunity to have a face-to-face dialogue with a panel that included DeKalb's new Public Safety Director Jack Lumpkin, School Public Safety Director Bradley Gober, District Attorney Sherry Boston, Solicitor General Donna Stribling and Juvenile Court Judge Vincent Crawford.
The panel discussed how DeKalb officials are addressing crime in schools and the community at large.
Chris Morris, a long-time DeKalb resident and former Director of Community Development, said important and useful information was shared, according to a news release.
"It was a very outstanding event, particularly the panel covering all spectrums of advocacy and prevention. Also the various departments that were there to provide resources to the citizen was an excellent idea."