Testingfg of Ads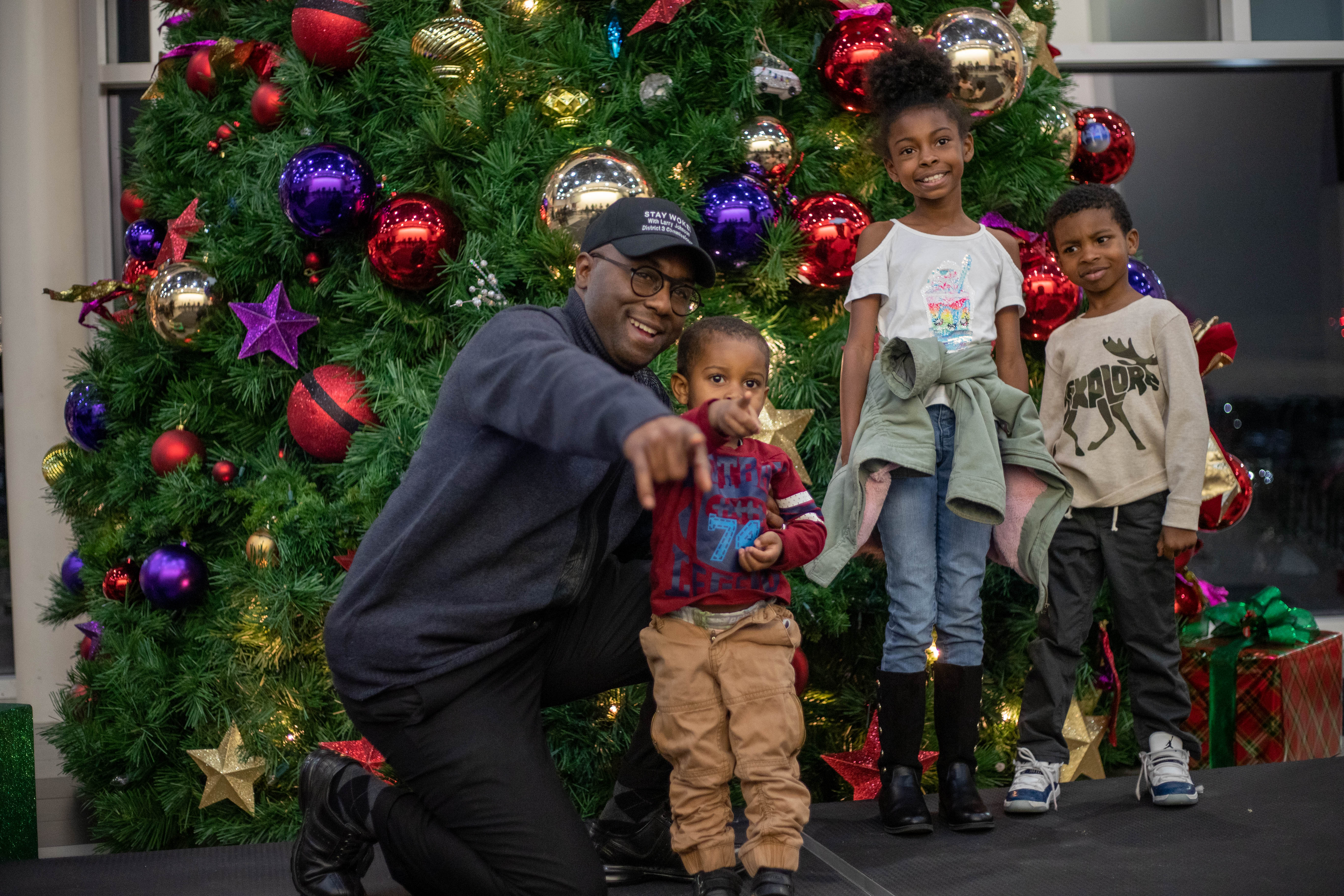 DeKalb Commissioner Larry Johnson hosts 12th Annual Christmas Tree Lighting
DeKalb County Commissioner Larry Johnson hosted his 12thAnnual Christmas Tree Lighting Spectacular with special guest, Santa Claus, Nov. 26 at the Porter Sanford III Performing Arts and Community Center in South DeKalb.
The evening was filled with surprises inside and outside of the center.  There was standing room only with families coming to share in the holiday festivities.  Attendees were treated to performances produced by Stepp Stuart and special guest soloist Stephen Akin.
There program included lots of treats: cotton candy, hot chocolate, apple cider, popcorn and a station to decorate your own fresh baked cookies.   The tree lighting began inside with more than 15 trees being lit all at once to ignite the center.  The evening continued with the lighting of trees outside on the lawn of Porter Sanford and climaxed with a six-minute show of electrifying fireworks.
"This is how we do in District 3 with excellence and quality…this night was electric", said Johnson.