Testingfg of Ads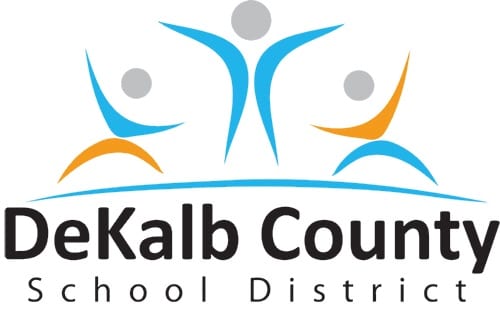 Denouncing the "utter financial failure" of the DeKalb County School District (DCSD), a coalition of DeKalb organizations is urging the community to reject the district's proposed referendum for a $265 million General Obligation (GO) bond.
Restore DeKalb, Operation LEAD, and The Covenant Church say they plan to defeat new taxes, request a forensic audit, and demand the immediate removal of Superintendent R. Stephen Green.  The schools chief has announced that he plans to work through the end of the 2019-20 school year but is not seeking to extend his contract with the district.
The coalition said in a Sept. 5 news release:
"The DeKalb County School District (DCSD) has failed its financial obligations to students and property taxpayers. For years, residents of DeKalb County have been subjected to millage rate increases and E-SPLOSTs under the guise of helping the children, without long-term results. Now, the DCSD is proposing to increase taxes with a $265 million, 15-year General Obligation (GO) bond. This property tax is separate from the district's school operations and millage cap."
Joel Edwards, president of Restore DeKalb, said funding a GO bond would place an additional tax burden on DeKalb property owners, resulting in DeKalb becoming one of the highest school taxes in the state of Georgia.
"Without a forensic audit and transparency for existing district expenditures, voters should rally to defeat any new proposed tax increase," said Edwards. "A forensic audit would explain the financial oversight failures of the E-SPLOST V underfunded or cancelled projects."
District officials could not be reached by the newspaper's deadline on Sept. 5.
The coalition has been staging rallies to engage the public in supporting its positions at a series of community meetings DCSD has held to gain input on how it will address project construction cost increases that exceed the E-SPLOST budget. A number of the projects that are in jeopardy are located at South DeKalb schools.
"The DeKalb County School District is an utter financial failure," said Edwards.
Edwards said the coalition is holding a rally and press conference on Monday, Sept. 9, 4:30 p.m., at the DeKalb County Board of Education, 1701 Mountain Industrial Boulevard in Stone Mountain. The district's final public hearing is scheduled on Sept. 10, 7 p.m., at Lakeside High School, 2106 Columbia Drive, Decatur.
More information on the proposed GO bond and a public input survey can be found at www.dekalbschoolsga.org/e-splost/e-splost-and-go-bond-2019