Testingfg of Ads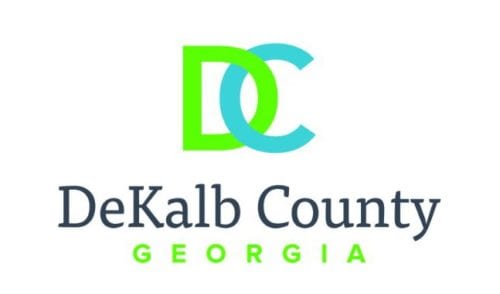 DeKalb County has taken another step to improve countywide emergency ambulance service by entering into a Memorandum of Understanding with the City of Dunwoody mayor.
"The lives and safety of our citizens are our number one priority," said DeKalb County CEO Michael Thurmond. "Mayor Denis Shortal and I have worked cooperatively to ensure the highest level of countywide emergency ambulance service."
"My main objective is to get Dunwoody citizens to the hospital on time and to make sure they receive an enhanced level of Emergency Medical Services. I have worked closely with DeKalb County CEO Michael Thurmond to come up with an agreement, and I look forward to presenting it to the City Council," states Dunwoody Mayor Denis Shortal.
The agreement contains the following key provisions:
Defined response times: Defined response times for Advance Life Support calls will include a nine-minute or less, 90 percent response time for critical life threating calls and 15 minute or less, 90 percent response time for basic life support calls. 
Dedicated ambulances: Two ambulances are already stationed at Fire Stations 18 and 21. A third will be posted at Fire Station 12. These units will be dedicated to the service areas of those fire stations which include Dunwoody and parts of Brookhaven, Chamblee and Doraville. The county will also add one additional ambulance unit during the peak hours of 9 a.m. to 9 p.m., Monday-Friday, to meet the needs required by the increased daytime population in the Perimeter Center area.
Technology upgrades: Ambulances stationed in Dunwoody will be equipped with upgraded technology, including: GPS capabilities, radio-frequency identification gate access and traffic signal preemption devices. The costs for the upgrades will be shared between the City of Dunwoody and DeKalb County. 
Greater collaboration: The cities within the DeKalb Municipal Association will have an opportunity to give input and review the county's 2019 request for proposals for a new ambulance transport contract. 
Monthly reporting: DeKalb County will provide monthly reports to the City of Dunwoody that track ambulance response times.
The agreement will be effective for a one-year term and will automatically renew until a new ambulance provider is selected after the 2019 request for proposal process. The Dunwoody City Council is scheduled to review and vote on the Memorandum of Understanding at its Monday, Nov. 5, council meeting.
The current ambulance transport contract ends Dec. 31, 2018, and DeKalb County is preparing to issue a request for proposals for the future delivery of ambulance transport services.
DeKalb County has made significant improvements to ensure countywide coverage for all residents. In May 2018, the county reached an agreement with American Medical Response that resulted in additional investments that included $1.3 million in improved services, one additional ambulance unit in Dunwoody and Stonecrest and a cash payment of $596,000 to the county. The county also hired a consultant to evaluate its ambulance transport services and make recommendations for best practices for its emergency medical system.