Testingfg of Ads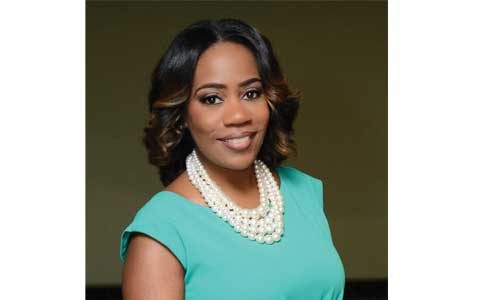 Katerina Taylor, president & CEO of the DeKalb Chamber of Commerce, received a Walker's Legacy Power25 Award, a national award that recognizes the achievements of local business and community leaders. Recipients of the Walker's Legacy Power25 Atlanta Awards are women who have thrived in an array of industries, including technology, media, corporate, business, and education.
Walker's Legacy is a global platform for the professional and entrepreneurial multicultural woman. The organization inspires, equips and engages through thought-provoking content, educational programming, and a global community. The Power25 honor was given to 25 women in major metropolitan cities across the country, including Atlanta, Chicago, Detroit, Los Angeles and New York City.
As the first female President of DeKalb Chamber, Taylor has sustained the financial health of the Chamber by increasing operational efficiency and the organization's overall budget, and by developing more progressive and valuable programming. Taylor also established the WELD Program—Women Executive Leaders of DeKalb, a resource group to address women in business and their unique challenges and opportunities, and the DeKalb Chamber MiniMag, a digital publication shinning a spotlight on Emerging Entrepreneurs.