Testingfg of Ads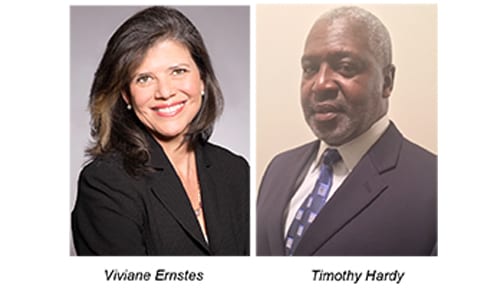 DeKalb County CEO Michael Thurmond has appointed a county attorney subject to confirmation by the county's Board of Commissioners and has hired a new code enforcement director.
Viviane H. Ernstes, the interim county attorney in the DeKalb County Law Department since January 2018, has been appointed by CEO Thurmond to serve as the county attorney, providing legal advice to the county's elected officials, including the CEO and commissioners.
Ernstes, who has practiced law for over 30 years, came to DeKalb as a staff attorney in the DeKalb County State Court in 1998. Prior to that she worked for the Office of the Fulton County Attorney and served as a part-time municipal court judge for the city of Decatur from 1995 – 2004.
She earned her bachelor's degree from Agnes Scott College and her law degree from the University of Georgia's School of Law.
Timothy C. Hardy, who has two decades of code enforcement experience, will serve as the deputy director of beautification over code compliance. Hardy worked as the lead marshal for city of Smyrna's code enforcement division from 2011 to present.
Hardy also worked as a code enforcement officer in Sandy Springs from 2009 to 2011, as Atlanta's director of the Bureau of Code Compliance from 2006-2008 and with the Fulton County's code enforcement division from 1998-2006.
Hardy has a Bachelor of Arts in criminal justice from Morris Brown College