Testingfg of Ads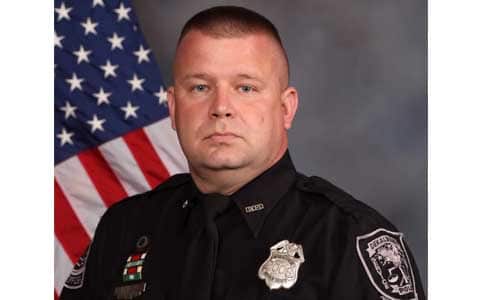 DeKalb County and officers from around the state are mourning the loss of DeKalb Police Sgt. Daniel Mobley, 44, who was fatally struck while assisting with a wreck involving another DeKalb Police officer on Saturday, Jan. 2.  The accident occurred around 9 a.m. at I-75-85 southbound near Williams Street in downtown Atlanta.  Sgt. Mobley was transported to  Grady Memorial Hospital where he succumbed of his injuries.
Authorities said the driver of a Ford Focus lost control of the vehicle while making a left-hand turn. The vehicle went onto the right shoulder of the downtown connector, crashing into a barrier wall and striking St. Mobley.
DeKalb County CEO Michael Thurmond issued the following statement today (Jan. 5) regarding Sgt. Mobley's passing:
"On behalf of the Board of Commissioners, the employees and residents of DeKalb County, I express our deepest sympathy and offer our prayers to the family and friends of Police Sgt. Daniel Mobley who gave his life in the line of duty. This is a tragic reminder that our frontline public safety employees place their lives on the line for us every day."
Sgt. Mobley was a 22-year veteran of the DeKalb County Police Department. As an officer, he was highly respected and routinely utilized as the Officer-in-Charge based on his exceptional work ethic, the Police Department said in a statement.
In December 2017, Mobley was promoted to sergeant and assigned to North-Central Precinct, where he garnered the same respect and admiration from both officers and supervisors.
Sgt. Mobley received numerous letters of commendation while serving his community with honor, officials said.
"Outside of work, Daniel Mobley was a private family man. He was a father to a son. He was a BIG Ford fan and loved to work on his cars in his spare time," officials stated.
"We cannot express how much we appreciate the Grady Hospital staff who treated our sergeant.
"We thank the Atlanta Police Department, Georgia State Patrol, the Atlanta Fire Rescue, the Fulton County Sheriff's Office and all of those who provided their support to the DeKalb County Police Department," the news release stated.