Testingfg of Ads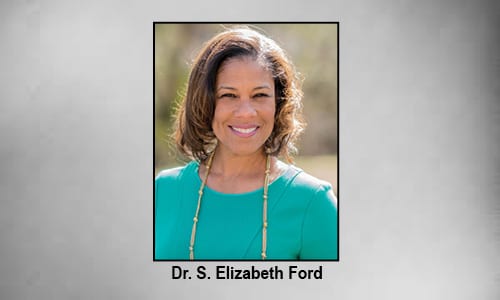 Updated: DeKalb leaders to host virtual Coronavirus town hall, suspend school sponsored out-of-state travel
DeKalb County officials are vigilantly monitoring news reports and medical advisories as they watch for the spread of COVID-19, better known as Coronavirus. DeKalb County CEO Michael Thurmond, the Board of Commissioners, District Health Director Dr. S. Elizabeth Ford and DeKalb County School District Interim Superintendent Ramona Tyson will host a virtual town hall meeting about the coronavirus on Wednesday, March 11, from 7 to 9 p.m.
"Out of an abundance of caution, the public town hall meeting will no longer be held at Rehoboth Baptist Church," the county announced.
The meeting will be live streamed via www.dekalbcountyga.gov, Comcast Cable Channel 23 in DeKalb County and Facebook live at www.facebook.com/ItsInDeKalbGa. The town hall will provide the public with the latest facts and information regarding the virus and share what measures the county is taking to prepare in the event of a pandemic. Attendees can also ask questions by dialing 404-371-2400.
On March 9, the Governor's Office announced that there were five "presumptive" coronavirus cases, two of which are in DeKalb County.
DeKalb Schools cancels student travel, field trips
DeKalb County school officials are also keeping watch to prevent the spread of the virus and recently announced the cancellation of all out-of-state travel and field trips.
The following statement was released on the DeKalb Schools website:
"As a precautionary measure and effective immediately, all DCSD-sponsored field trips to international and domestic out-of-state locations are cancelled until further notice. For trips that are scheduled, please contact the airline or hotel directly for refunds or credits, if applicable. For in-state field trips, the district will proceed with caution and review on a case-by-case basis. We will continue to monitor updates from CDC, GA-DPH and GA-DOE and will revisit our guidance for field trips as situations evolve. Until further notice, new requests for international and out-of-state field trips will not be approved."
Lithonia resident and registered nurse Betty Brown said her granddaughter, who is a seventh grader at Redan Middle School, was scheduled to travel to Canada next week for a school study abroad project.
"I think we all have concerns regarding the Coronavirus. We were really looking forward to our granddaughter's first trip abroad, but I think it's best we err on the side of caution and revisit this opportunity when things calm down."
School staff and nurses are continuing to educate students about following the prevention protocols from the Georgia Department of Public Health (DPH) which include frequent hand washing and covering of mouths when there is a cough. Students are also urged to stay at home when they are not feeling well.
---
March 9, 2020
Questions about Coronavirus Disease (COVID-19) continue to dominate the minds of people throughout metro Atlanta. Residents in DeKalb County will soon have an opportunity to ask those questions and learn more about what local officials are doing to prepare and respond to this public health event.
The office of DeKalb County CEO Michael L. Thurmond, in conjunction with the DeKalb County Board of Health, will host a COVID-19 Town Hall Meeting on Wednesday, March 11, at Rehoboth Baptist Church, located at 2997 Lawrenceville Highway in Tucker, beginning at 7 p.m.
"We know that residents have many questions," said DeKalb County District Health Director S. Elizabeth Ford, M.D., M.B.A. "This town hall will provide an opportunity to address them. Our goal is simple: to provide facts, dispel any myths and fears, and maintain the trust of the residents we serve and protect.
For those unable to attend in person, DeKalb County Television (DCTV), Channel 23 on Comcast, will broadcast the town hall live and online stream the event in its entirety.
"DeKalb County is ready to help its citizens, customers and visitors during any emergency, including the potential outbreak of coronavirus," said DeKalb CEO Michael Thurmond. "The DeKalb Emergency Management Agency is ensuring that county departments remain aware and ready to respond and continue operations. I urge citizens to remain calm and take the necessary precautions to prevent the spread of any respiratory virus."
For more information about the COVID-19 Town Hall, visit the DeKalb County website at dekalbcountyga.gov or call the DeKalb County Board of Health at (404) 294-3700.
For updated information about COVID-19 log on to: dph.georgia.gov/novelcoronavirus or cdc.gov/coronavirus/2019-ncov/about/index.html.