Testingfg of Ads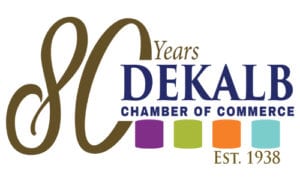 The DeKalb Chamber of Commerce and the DeKalb County School District will host the "Seeing is Believing Tour" and State of the District Address on Wednesday, Nov. 14, 7:30 to 11 a.m.
More than 50 business, civic and community leaders will tour six schools and learn how the school district is educating students in the 21st century.
"As we strive to strengthen our workforce in DeKalb County, it's important for us to connect the business community with the local school district," said Katerina Taylor, DeKalb Chamber President and CEO. "The Seeing is Believing Tour will be an opportunity for our business members to witness how students are learning and advocate for career readiness skills in their respective industries."
The State of the District Address will immediately follow the tour from 11:30 a.m. to 1:30 p.m. at the Stone Ridge Event Center on 1750 Stone Ridge Drive in Stone Mountain. Superintendent Dr. R. Stephen Green will share how the school district is addressing early education; preparing students for the workforce; hiring and retaining staff to support students and schools; and progressing with the E-SPLOST projects.
The district address is open to the public. Tickets to attend are $45 for Chamber members and $55 for nonmembers. To purchase your tickets, please visit bit.ly/2018SOTD.
For more information on the "Seeing is Believing Bus Tour" or the State of the District Address, contact Emily Yang at eyang@dekalbchamber.org.