Testingfg of Ads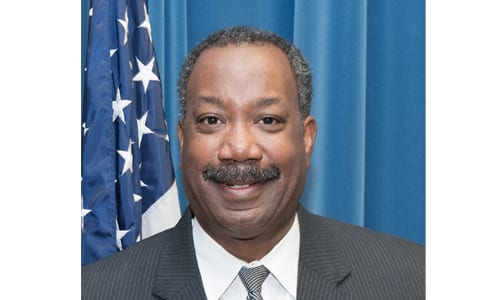 DeKalb County's District 4 is slated to receive some major upgrades. The Board of Commissioners approved $1.6 million for improvements at Avondale Dunaire Park, Needham Park, Mystery Valley Golf Course, funding for traffic radar signs and the expansion of the county's summer jobs program for youths. Commissioner Steve Bradshaw, who represents District 4, secured the support of the board for the improvements at the board's Dec. 10 meeting.
The board allocated $1 million for capitol improvements at Avondale Dunaire Park, which is located at the intersection of George Luther Drive and Memorial Drive. Bradshaw said the park upgrades are an important component to the long overdue revitalization of the Memorial Drive corridor between I-28 and Stone Mountain. The 16-acre park is located near the former site of a massive tire dump, which also would be put to good use.
"Just imagine: what was once literally a mosquito-infested dumping ground for old tires could become something that is special and potentially a destination point for residents and visitors to the area," Bradshaw said. "As I stated at the beginning of the master planning process, I would be ready to allocate a significant amount of the remaining District 4 Park Bonds Funds to help make the plan a reality. This allocation represents me following through on that previous commitment."
The Board of Commissioners also approved:
$345,000 for improvements at Needham Park, which was established in 1930 as part of the J.F. McClendon subdivision. The park sits on approximately three acres on McClendon Drive in Scottdale. The funding will address stream and habitat restoration, protection and enhancements; as well as improvements to park access and seating and community gathering spots as recommended by the Friends of Needham Park, which received a Park Pride Visioning grant to study the park needs.
$200,000 for capital improvements at the aging Mystery Valley Golf Course. Opened in 1966, the 18-hole golf course was voted in the 1970s by Golf Digest as one of the top 50 courses in America. Today, however, capital improvements are necessary to restore the golf club, Bradshaw said.
$30,736 from Bradshaw's midyear reserve funds to purchase traffic radar signs. A radar speed sign, which displays a vehicle's speed as motorists' approach, are designed to encourage drivers to obey speed limits.
$62,200 from Bradshaw's midyear reserves to fund 50 additional slots in the 2020 DeKalb Works Summer Youth Employment Program. The program, sponsored by DeKalb CEO Michael Thurmond and the Board of Commissioners, received approximately 2,500 applications for the 2019 summer internships season. Approximately 400 youths ages 14-24 received jobs and were paid $10 per hour during the six-week program.
"Based on the number of applications submitted for employment, it was apparent to me that there is an overwhelming interest of youth in DeKalb County who want to work," Bradshaw said. "Keeping young people engaged in work and other constructive activities is a win-win for DeKalb County. The allocation that I have made is my way of contributing to a program that I believe worth every dollar we can put towards youth."