Testingfg of Ads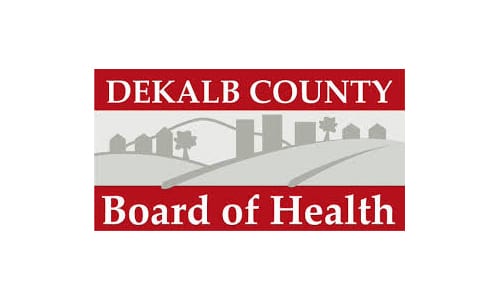 In an effort to address the high numbers of COVID-19 cases in identified DeKalb County ZIP Codes, the DeKalb Board of Health is expanding the number of corona virus testing sties.
Officials are adding two sites this monthnwith a goal of ramping up to a total of six teams.
As of May 18, at 5 p.m., Georgia had performed 364,289 tests, its confirmed number of COVID-19 cases was 38,081; deaths 1,642; 1565; Intensive Care Unit admissions was 1,565; and the number of hospitalizations totaled 6,916, according to the Georgia Department of Public Health.
DeKalb health officials announced that the following testing locations will be open on May 20, Monday through Friday, 10 a.m. until 3 p.m.:
Beulah Missionary Baptist Church
2340 Clifton Springs Road, Decatur, GA
Rehoboth Baptist Church
2997 Lawrenceville Hwy, Tucker, GA
COVID-19 testing is free and open to all individuals who wish to be tested. However, registration is required. To register online, visit dekalbhealth.net, or call the DeKalb County Board of Health's COVID-19 Call Center at (404) 294-3700, Option 1.
"Getting tested for COVID-19 is now more urgent than ever, and more available," said DeKalb County District Health Director S. Elizabeth Ford. "We must be accessible to those who don't have the resources to travel great distances for testing. By going into ZIP Codes with the greatest COVID-19 burden, we can identify cases and protect the community. We will also be looking at areas that may not have high burden because testing has not been made available."
Other DeKalb County sites include:
Clarkston Community Health Center, 3700 Market St., Suite E-1, Clarkston, Sunday, 9 a.m. to 4 p.m.
Decatur Armory, 3736 Durham Park Road, Decatur, Saturday and  Sunday, 9 a.m. to 1 p.m.
Kingswood Church, 4896 N. Peachtree Road, Dunwoody, Monday through Friday, 8:30 a.m. to 5 p.m., Saturday, 9 a.m. to noon,
Rehoboth Baptist Church, 2997 Lawrenceville Highway, Tucker,  Monday through Friday, 10 a.m. to 3 p.m.
Sugar Creek Golf Course, 2706 Bouldercrest Road, S.E., Atlanta, Monday through Friday, 9 a.m. to noon
For more resources and information about COVID-19, visit the Georgia Department of Public Health at dph.georgia. gov.
The DeKalb County Board of Health's COVID-19 website is at dekalbhealth.net/covid-19.