Testingfg of Ads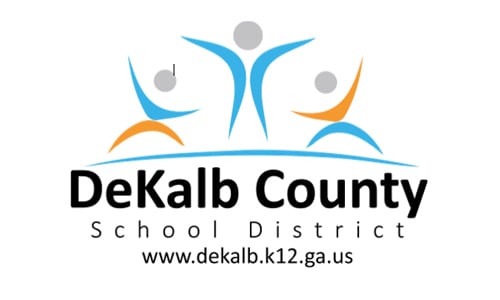 The DeKalb County Board of Education approved the adoption of the DeKalb County School District's (DCSD) proposed $1.832 billion budget—including $1.097 billion for the General Fund—for the 2019 Fiscal Year on June 26 at two concurrent meetings.
The proposed budget focuses DCSD's financial resources toward transportation; an increase in school resource officers; new textbooks; the new DCSD Early Learning Academy; and two new administrative regions, among other items. Also, DCSD employees will receive a total 2.5 percent pay increase during the fiscal year and a new salary step structure for both classified and certified employees will be instituted. Salary steps have been eliminated since 2009 during the recession. 
"The DeKalb County School District's future for students, teachers, staff, and stakeholders continues to brighten," said Superintendent R. Stephen Green. "This approved budget—which has been analyzed, scanned, adjusted, and amended for the past year—allows the district to make such a future a reality. Our students are ready to achieve in ways never seen before, proving there is no limit to learning or achievement in DeKalb County. I want to thank our DeKalb County Board of Education for its diligence and camaraderie in assuring the best for our students. We are poised to move onward and upward."
Following approval, the millage rate was rolled back to 23.18 mills for FY2019, a reduction from the FY2018 millage rate of 23.28. This marks the fourth consecutive year the DeKalb County Board of Education has reduced the millage rate. Each year, the board recognized that more revenue was being generated each year due to increases in property value, and reduced the millage rate in response.
"The DeKalb County Board of Education remains steadfast in its efforts to counteract rising property taxes with a decreased millage rate," said Board Chairman Michael Erwin. "Our district has led by example—not only statewide, but nationwide—in how to provide an innovative education by trying to reduce the financial impact on the community. I want to thank Dr. Green and other district officials, as well as my fellow board members, for their commitment to education in DeKalb County."
Other budget priorities include:
• $2.077 million for the purpose of opening an early childhood learning center.
• $6.5 million for new textbooks.
• $772,418 Increase in the Transportation budget for 35 additional Bus Monitors
• $3.5 million for the district's summer school program.
• $860,000 for 10 new school resource officers and one new sergeant.
• $1.5 million to ensure a nurse is present at each middle and high school
• $3 million multiple-division impact for the creation of two new district regions.