Testingfg of Ads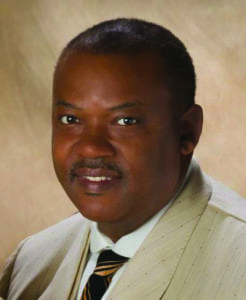 The Rev. Stafford Wicker, who has pastored Antioch AME Church for 24 years, was recently announced the 137th elected and consecrated Bishop in the African Methodist Episcopal Church.
During the AME church's annual general conference held earlier this month, Wicker was elected as Bishop and assigned to oversee the 18th Episcopal District in Africa, which includes Botswana, Lesotho, Mozambique, and Swaziland.
"My new assignment will allow me to preside over and expand the AME church while also assisting in economic development," said Wicker who will maintain an office in the United States with an official residence in Southern Africa.
Wicker entered the ministry at the age of 16 at Turner Chapel AME Church in Greensburg, LA. He received his Master's of Divinity in 1991 from Turner Theological Seminary and moved to the Antioch AME Church in Decatur in 1992.
Wicker, who has been with the AME church for a total of 40 years, said he is ready for his new assignment.
He will leave behind a congregation of more than 2,000 congregants that has grown from 155 members when Wicker first arrived in 1992. Wicker stated that the church has experienced an abundance of economic growth from an annual $84,000 operating budget in 1992 to today's operating budget of $1.6 million with 84 acres of landholdings. Antioch has a campus in Decatur and Conyers.
"We are proud of Bishop Wicker. It's the first time Antioch has had any minister to be elected as bishop. Everybody is happy that he achieved his goal of becoming bishop but it's bittersweet because he'll be leaving," said James Simon, a member of the trustee board and administrative volunteer.
Wicker leaves for Africa in October. His successor has yet to be determined. The congregation plans to hold a send-off reception on Aug. 14 at 4 p.m. at the church.
Bishop Stafford Wicker and Episcopal Supervisor, the Rev. Dr. Constance Wicker, are the proud parents of two daughters, Valencia M. Wicker and Lauren M. Wicker.