Testingfg of Ads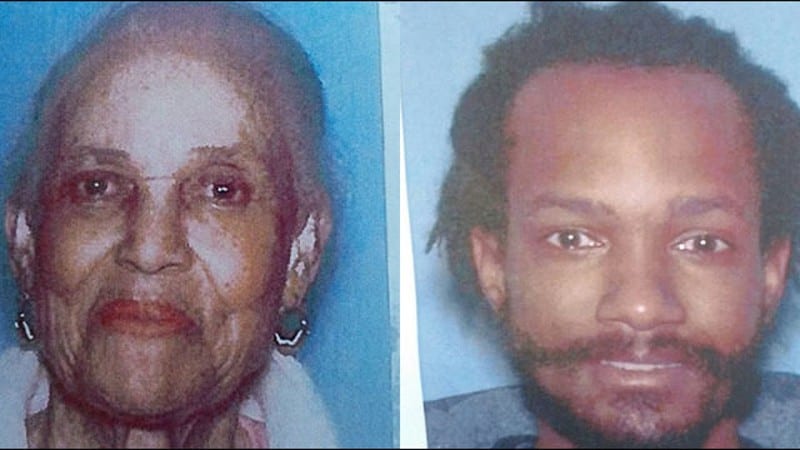 A DeKalb County Grand Jury has indicted a Decatur man accused of killing his grandmother and hiding her body along an I-20 embankment near the Flat Shoals Road exit. Jurors returned a five-count indictment against 35-year-old Gregory Williams on charges of malice murder, felony murder, aggravated assault, concealing the death of another, and theft by taking in connection with the murder and disappearance of Millicent Williams, 78.
Williams, a military veteran who reportedly had Post Traumatic Distress Syndrome, had lived with his grandmother for several years. Police were called to their home six times between July 2011 and September 2004 to intervene in disturbances. According to police records, the elderly woman said that Williams had threatened to kill her and she was granted temporary protective orders to keep him away.
 On July 26, 2017, authorities were called to the victim's Brookgreen Point home in Decatur after concerned family members went to check on her. After entering the home, detectives discovered blood and signs of foul play but no indication of the victim's whereabouts. The woman's car was missing.
Several days later, Williams was arrested in a Kroger grocery store parking lot on Flat Shoals Road in Decatur not far from his grandmother's home. He was driving the victim's car at the time of his arrest. 
Meanwhile, authorities continued to search for the missing woman. Her body was discovered on Aug. 16 in a wooded area near I-20 by detectives acting on a tip. According to the DeKalb Medical Examiner, the victim died of sharp force trauma to the head.
 The case will be prosecuted by the District Attorney's Major Case Unit.  A trial date has not yet been determined.