Testingfg of Ads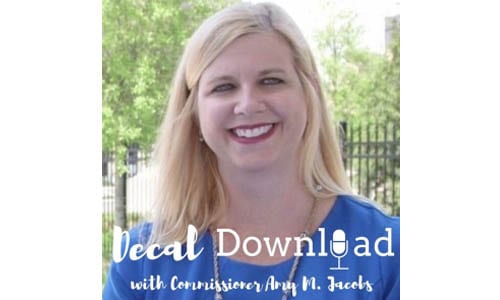 A look at things being done for the upcoming school year to keep kids and staff safe
ATLANTA, Ga.,(July 15, 2020) –The Georgia Department of Early Care and Learning (DECAL) is featuring "Guidance of the 2020-2021 Georgia Pre-K Program" in its weekly podcast Decal Download. Commissioner Amy Jacobs hosts the show and is joined by Susan Adams, Deputy Commissioner of Georgia's Pre-K program and Instructional Supports; Dr. Caitlin Dooley, Deputy Superintendent of Teaching and Learning at the Georgia Department of Education; and Sharon Foster, the Owner of Bells Ferry Learning Center. It is available at https://decaldownload.buzzsprout.com.
With the Pre-K school year quickly approaching, many parents have numerous questions. This week's episode focuses on the plans to re-open Pre-K this fall. Information is fluid and always changing, but the Commissioner and guests dive into what helps in the decision-making process, explain the different models of education for this fall, and give a glimpse into what parents may see once the school year starts.
DECAL offers these informational podcasts every Wednesday. With different guests every week, a wide variety of topics and information are discussed regarding DECAL and the education and safety of our children. The podcasts can be found at https://decaldownload.buzzsprout.comor any place where you find your favorite podcast.