Testingfg of Ads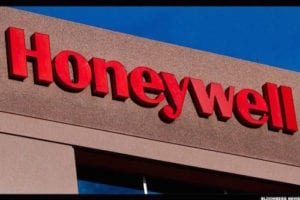 Gov. Nathan Deal, along with Atlanta Mayor Kasim Reed, today announced that Honeywell, a Fortune 100 company specializing in diversified technology, software development and manufacturing, will create more than 800 jobs and invest $19 million in Atlanta. Honeywell will establish a software development center, the first of its kind, and the headquarters for its $9.4 billion Home and Building Technologies (HBT) business in Midtown.
"When innovative companies such as Honeywell choose to locate in Georgia, it is a testament to the state's thriving technology sector and business-friendly climate," said Deal. "The University System of Georgia was instrumental in attracting Honeywell to our state and will continue to develop a strong workforce to meet the needs of innovative high-tech companies. Honeywell's investment will maximize the technology-oriented talent of Georgia's workforce and speaks to the state's reputation as a premier destination for job creators."
Honeywell's new Georgia operation will serve as a development center for software and technologies ranging across the company's strategic business groups: Honeywell Aerospace, Honeywell Home and Building Technologies, Honeywell Safety and Productivity Solutions, and Honeywell Performance Materials and Technologies. The new software development center will create more than 730 full-time software engineering and related jobs, while the HBT headquarters will bring approximately 100 jobs to Midtown.
"Honeywell is thrilled to be launching a state-of-the-art agile software driven product development center in Atlanta, Georgia to create leading edge software offerings based on the latest Cloud, Mobility and Analytics technology," said Krishna Mikkilineni, Honeywell senior vice president of engineering, operations and IT. "We develop some of the world's most sophisticated software based products and solutions that play a major role in the Internet of Things, helping airplanes, automobiles, buildings, homes, industrial plants, warehouses, and workers stay connected, safe, productive and secure. Atlanta offers us access to some of the brightest and most innovative software talent in the U.S. At Honeywell, these engineers will have the opportunity to develop new solutions and offerings that impact industries, improve quality of life, and truly change the world. We thank Governor Deal, Mayor Reed, and Commissioner Carr for working closely with us to make this happen and for warmly welcoming Honeywell to the great State of Georgia and the City of Atlanta."
"Honeywell Home and Building Technologies is excited to call Atlanta, Georgia as the new home for our global headquarters," said Honeywell Home and Building Solutions President and CEO Terrence Hahn. "Honeywell is a global leader for products and technologies that are installed in more than 150 million homes and 10 million buildings worldwide. These offerings enable homeowners to stay connected and in control of home comfort, security, fire systems, and air and water purification, and support building owners and occupants to ensure their facilities are safe, comfortable, and sustainable. Honeywell also is a pioneer in the Internet of Things, developing the next generation of connected offerings driven by some of the most talented software and user experience technologists around the world.  We are confident that Honeywell's HBT business group and Atlanta will be a great match."
"I am pleased to welcome Honeywell to the City of Atlanta, where the company will join a strong network of Fortune 500 companies and tap into a thriving technology sector in Midtown," said Reed. "Atlanta continues to build on its strong momentum in attracting global companies looking for important assets such as skilled technology professionals, a connected business community and unparalleled access to the global economy through Hartsfield-Jackson Atlanta International Airport."
"As a top 10 market for tech talent, metro Atlanta has the vibrant business environment that Honeywell needs for its new software development center and building technologies headquarters," said Metro Atlanta Chamber President and CEO Hala Moddelmog. "We're excited to add Honeywell's first-of-its-kind technology center to our region's tech ecosystem and provide a diverse talent pool to fill the 800 new jobs it is creating."
Georgia Department of Economic Development Project Manager (GDEcD) Ashley Morris represented the Global Commerce Division in partnership with Invest Atlanta, the Metro Atlanta Chamber, the University System of Georgia and Georgia Power.
"Honeywell is the third corporate giant to locate an innovative software development and operation center in Georgia just this year," said GDEcD Commissioner Chris Carr. "This announcement cements our status as an anchor in this evolving industry, and it presents an upsurge in economic opportunities for our citizens. We look forward to working with our partners in the region and within the University System of Georgia to fill these high-paying jobs with Georgia's skilled talent."