Testingfg of Ads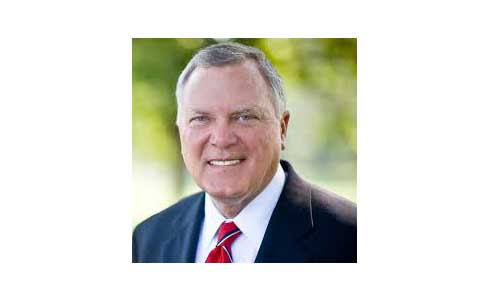 Gov. Nathan Deal today announced that Assurant, Inc., a global leader in risk management solutions, will create 335 new jobs and invest $2.2 million in a technical support center in Duluth.
"Georgia's top-ranked economic environment and skilled workforce continue to attract industry leaders like Assurant," said Deal. "Assurant recognizes the benefits of operating in the No. 1 state for business and will build upon Georgia's strategic resources to grow in all areas of technological innovation. With this investment, Assurant will create jobs for Georgia citizens, while further solidifying Georgia's reputation as a premier destination for job creators. I appreciate Assurant's investment in Duluth and look forward to the company's success here in Georgia."
At the new center, Assurant will provide a variety of self-service diagnostic tools, troubleshooting tips and protection services for smartphones, smart home technology and other connected devices. Newly created jobs will include positions in operations, management and technical training.
"Our expansion is a great example of how Assurant continues to invest in providing consumers with the resources they need to take full advantage of emerging technologies in the connected world," said Manny Becerra, president of Assurant's Connected Living business. "We are excited to continue to grow our presence in Duluth and the greater Atlanta area. The workforce talent in this region positions us well to continue to lead in delivering high-quality experiences for our customers."
Assurant partners with leading companies to protect and support customers' major purchases including homes, cars, appliances, mobile devices and funerals.
"We are proud to support Assurant's continued success and expansion in our community," said Gwinnett County Commission Chair Charlotte Nash. "Gwinnett's talented workforce and pro-business climate allow Assurant to continue to provide best in class support to their customers while fulfilling their mission to help people protect what matters most to them."
Georgia Department of Economic Development (GDEcD) Project Manager Randall Toussaint represented the Global Commerce Division in partnership with the Metro Atlanta Chamber of Commerce, Partnership Gwinnett and Georgia Power.
"We are thrilled that Assurant has chosen Georgia for their technical support center," said GDEcD Commissioner Pat Wilson. "The creation of 335 new jobs in Gwinnett County is a testament to our highly-skilled workforce as well as our status as a leader in the global marketplace – which has helped us to maintain our No. 1 state for business honor."
About Assurant
Assurant, Inc. (NYSE:AIZ) is a global leader in risk management solutions that helps protect where people live and the goods they buy. Millions of consumers count on Assurant's innovative products, services and support for major purchases like homes, cars, appliances, mobile devices and funerals. Assurant partners with leading companies that make, sell or finance those purchases to take care of their customers and help their businesses grow. A member of the Fortune 500, Assurant has a market presence in 16 countries worldwide. As of Sept. 30, 2017, the company had $32 billion in assets and $6 billion in annualized revenue. Learn more at assurant.com.