Testingfg of Ads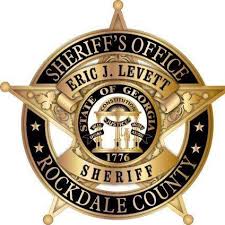 The Rockdale County Sheriff's Office is accepting applications for its next Sheriff's Citizens Academy, which will be held on Tuesdays, Aug. 13 through Oct. 8, 6 to 8 p.m.
The free, nine-week course is designed to provide a better understanding of law enforcement by educating Rockdale County Citizens about their Sheriff's Office. Participants must be at least 21 years old. The class is limited to 30 people. Applications must be completed by Friday, Aug. 9.
Citizens will learn the different functions of the various divisions at the RCSO. Topics will include: Tour of law enforcement facilities, K-9 demonstration, Criminal Investigation Division (CID), Uniform Patrol Division (UPD), Special Investigation Unit (SIU), Jail Division Operations, Judicial Services Division, Crime Scene Investigation, and Special Weapons and Tactics (SWAT).
Anyone who is interested in registering for the class may pick up an application at the Rockdale County Sheriff's Office, download a copy from the Rockdale Sheriff website (www.Rockdalesheriff.com) or email Jake.Coggins@rockdalecountyga.gov.