Testingfg of Ads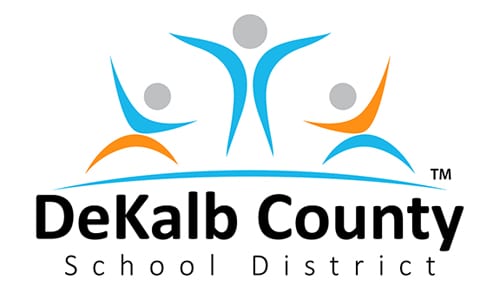 The 2020 DeKalb County School District volleyball season gets underway for the 12 teams participating on Tuesday, Sept.29, following the season opening delay due to the COVID-19 pandemic.
No fans will be allowed to these matches at this time.
Chamblee, Druid Hills, Redan and Southwest DeKalb host play dates by entertaining two other DeKalb teams with the matches beginning at 5 pm.
Stone Mountain and Stephenson travel to Southwest DeKalb to open their seasons in the three-way match hosted by the Panthers. Southwest DeKalb reached the Class 5A state playoffs a year ago.
Stone Mountain moves up from Class 3A to Class 5A this season while Stephenson dropped from Class 6A to Class 4A. Stephenson and Stone Mountain are both working to make playoff appearances during this shortened season.
Perennial state playoff contender Chamblee plays host to 2019 playoff participants Dunwoody and Tucker at the Chamblee gym. Chamblee has reached the state semifinals in Class 5A two out of the last three years. All three teams advanced to the Sweet 16 in their respective classifications a year ago.
Dunwoody which had some great runs to the Final 4 in the last few years moves up from Class 6A to Class 7A this year. Tucker looks to return to the Class 6A state playoffs again after winning 30 matches in 2019.
Redan prepares to host Arabia Mountain and Miller Grove on Tuesday. Redan is looking for a return to the Class 3A state playoffs in 2020 after missing out a year ago.
Arabia Mountain and Miller Grove dropped from Class 5A to Class 4A for 2020-21 joining Stephenson, Druid Hills, Marist, Mays and Hapeville Charter. Arabia Mountain reached the first round of the Class 5A playoffs last fall.
Three 2019 playoff teams hook up at Druid Hills as the Red Devils host Lakeside and McNair in the Tuesday playdate at Druid Hills. Druid Hills reached the Sweet 16 in the Class 4A state playoffs a year ago.
Lakeside fell in the first round of the Class 7A state playoffs in 2019 and look to advance further as they drop down to Class 6A this fall. McNair is competing to reach the Class 2A state playoffs for a second consecutive year and their first back-to-back state playoff appearances in school history.