Testingfg of Ads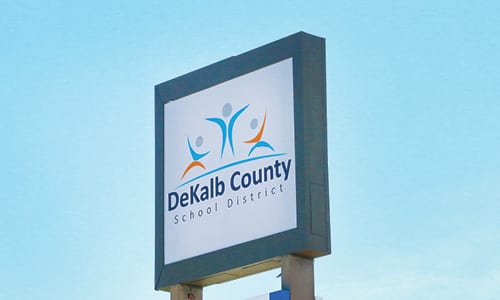 Those interested in uniting school communities while increasing student achievement and performance are invited to participate in DeKalb County School District's (DCSD) Principal Advisory Councils.
Principal Advisory Councils are coalitions of parents, guardians, and teachers that serve their school communities at 112 DCSD schools. Councils act as a link between the school and the community, encouraging engagement with stakeholders, increasing transparency, monitoring progress, and participating in the selection of a school's principal.
Those interested in joining a 2018-2019 Principal Advisory Council can declare their candidacy now until August 31. Applicants are required to complete a candidate declaration form, which can be found at www.dekalbschoolsga.org/school-councils.
The voting window for 2018-2019 elections will be open Sept. 18-25 from 8: a.m. until 5 p.m. Votes can be cast electronically via DCSD's Infinite Campus system for parents/guardians, and on Outlook for teachers.
For more information, contact Kina Champion, School Governance Liaison, at
 kina_champion@dekalbschoolsga.org or (678) 676-0718. Further information can also be found at the DCSD website, at www.dekalbschoolsga.org.