Testingfg of Ads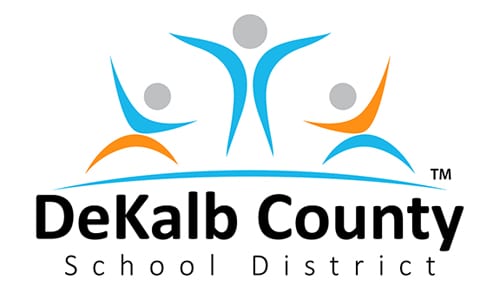 The DeKalb County School District(DCSD) has added seven additional sites for meal service, bringing the total to 21 schools providing students with free meals as a result of restrictions prompted by COVID-19. The meals will be served from 10 a.m. to noon. The  district plans to add five more schools to the list through a partnership with the Atlanta Food Bank beginning the week of March 23.
The following schools will become meal sites effective March 19:
 John R. Lewis ES – Region I
Avondale ES – Region II
Stephenson MS – Region III
Freedom MS – Region IV
Miller Grove MS – Region V
Peachcrest ES – Region VI
Cedar Grove ES – Region VII
 The Atlanta Food Bank's(AFB) partnership with DCSD will start the week of March 23 at:
Sequoyah MS
Jolly ES
Idlewood ES
Chapel Hill MS
DeKalb Early Learning Center
School sites previously announced include:
Region I

Cross Keys HS
Sequoyah MS
Region II 
Idlewood ES
Tucker MS
Region III 
Lithonia HS
Marbut ES
Region IV 
Clarkston HS
Jolly ES
Region V

Chapel Hill MS
Narvie J. Harris ES
Region VI 
Bethune MS
Canby Lane ES
Region VII

McNair MS
Early Learning Center
DeKalb County Government, in conjunction with the school district, is providing afternoon snack sites from 3:30 to 4:30 p.m. across the county at the following locations:
 Recreation Centers
Gresham Recreation
3113 Gresham Road
Atlanta, GA 30316
Exchange Intergenerational
2771 Columbia Drive
Decatur, GA 30034
Redan Recreation
1839 Phillips Rd.
Lithonia, GA 30058
Tobie Grant
644 Parkdale Drive
Scottdale, GA 30079
N.H. Scott
2230 Tilson Road
Decatur, GA 30032
Lucious Sanders
2484 Bruce Street
Lithonia, GA 30058
Mason Mill
1340- B McConnell Drive
Decatur, GA 30033
Hamilton
3263 Chapel Street
Scottdale, GA 30079
Midway Recreation Center
3181 Midway Road
Decatur, GA 30032