Testingfg of Ads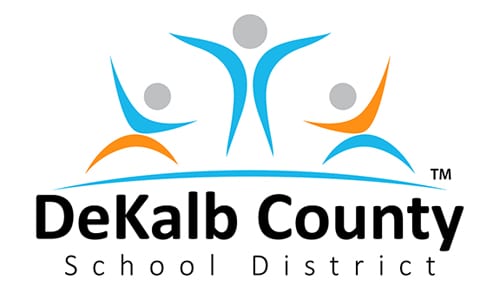 The DeKalb County School District (DCSD)  has increased its feeding sites to a total of 23 locations during the COVID-19 closure. All DeKalb County students can receive a free bagged lunch daily, Monday through Friday, from 10 a.m. to noon ,at the schools listed.
In addition, DCSD's partner, DeKalb County government, will provide snacks to students between 3:30 p.m. and 4:30 p.m., Monday through Friday, at the listed recreation centers.
DCSD has also partnered with Atlanta Community Food Bank, which will distribute food once a week beginning March 23, at some of our feeding sites. The District is seeking additional partners.
The district is reviewing the number of sites and will adjust based on need.
Schools
Region I
Cross Keys HS
Sequoyah MS
Region II
Idlewood ES
Tucker MS
Region III
Lithonia HS
Marbut ES
Region IV
Clarkston HS
Jolly ES
Region V
Chapel Hill MS
Narvie J. Harris ES
Region VI
Bethune MS
Canby Lane ES
Region VII
McNair MS
Early Learning Center
Recreation Centers
Gresham Recreation
3113 Gresham Road
Atlanta, GA 30316
Exchange Intergenerational
2771 Columbia Drive
Decatur, GA 30034
Redan Recreation
1839 Phillips Rd.
Lithonia, GA 30058
Tobie Grant
644 Parkdale Drive
Scottdale, GA 30079
N.H. Scott
2230 Tilson Road
Decatur, GA 30032
Lucious Sanders
2484 Bruce Street
Lithonia, GA 30058
Mason Mill
1340- B McConnell Drive
Decatur, GA 30033
Hamilton
3263 Chapel Street
Scottdale, GA 30079
Midway Recreation Center
3181 Midway Rd
Decatur, GA 30032