Testingfg of Ads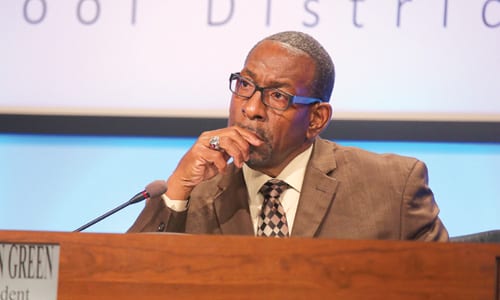 DeKalb County School District (DCSD) has filed a lawsuit against the City of Atlanta over the annexation of Emory University, the CDC and areas totaling 744 acres in DeKalb County into the City of Atlanta. The proposed annexation is the largest by Atlanta in 65 years, since Buckhead was annexed in 1952.  
District officials say city officials quietly made a change to the annexation plan after the Atlanta City Council approved the ordinance last year. District officials said they were initially told the plan would not impact the DeKalb County School District, prohibiting the extension of the boundaries of Atlanta Public Schools (APS) into the annexed area. The change, however, now means that the DeKalb school district would transfer more than $2 million in tax revenue and nine students who are eligible to attend APS. 
 "After APS threatened to oppose the annexation ordinance if it did not receive the property tax money from the annexed area, the mayor asked the City Council to reverse itself on the school district issue, resulting in a complete rewrite of the ordinance to extend the boundaries of APS throughout the entire annexed area," the district said.
The district said it is seeking an immediate injunction against the expansion of APS boundaries into the annexed area, and a permanent injunction invalidating the annexation ordinance.
The lawsuit follows failed efforts to reach an agreement with APS, the district said.  
"Back in July 2017, we were shown an ordinance that included in its title a prohibition on expansion of APS into the annexed area and lobbied to support the annexation on the basis. We were assured that, in exchange for our support, the annexation would not adversely impact our schools in any way," said DCSD Superintendent Stephen Green. "We upheld our side of the bargain and publicly supported the annexation. Then, the former mayor conspired with APS to amend the ordinance and unjustly enrich APS at the expense of DeKalb County and our School District. How could a City Council engage in such a blatant bait and switch? We hope a court will right this wrong. I regret the entire annexation is now in jeopardy, but our efforts to find a negotiated solution were rejected out of hand. No one thinks what happened is right or fair, but to date nothing has been done to fix a clear injustice. I call on the new mayor to reject the back room political deal cut by her predecessor just to get this annexation completed before he left office, and help the parties find a workable solution before the annexation is voided."
Click here to view the legal filing by DCSD.