Testingfg of Ads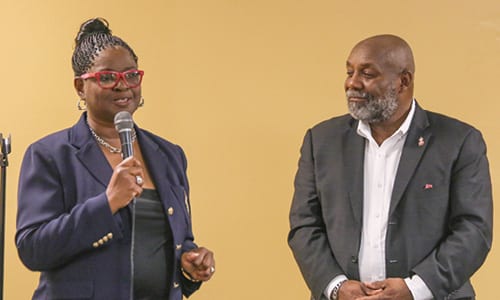 The community is invited to learn more about the 2020 Census Count at the DeKalb Cultural Exchange(DCE) breakfast, which will be held on Oct. 12, 9 a.m., at the Greater Traveler's Rest Baptist Church/House of Hope, 4650 Flt Shoals Parkway, Decatur.
The guest presenters will be Bernita Smith, program manager, DeKalb County 2020 Census, and Marcus Grinage, project coordinator, DeKalb County 2020 Census.
DeKalb County School District(DCSD) Chief of Public Safety, Bradley Gober, will present a current status of school sweeps that have been conducted for the benefit of student/school safety.
DCSD Chief of Curriculum and Instruction, Stacy Stepney, will present current academic gains on schools in South DeKalb.
The breakfast meeting is free to attend and open to the community.