Testingfg of Ads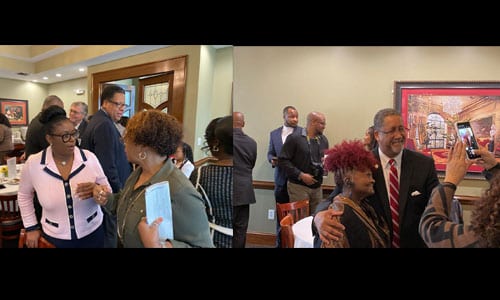 L-R: Lithonia Mayor Shemeeka Reynolds and  Stonecrest Mayor Jason Lary
Today (Jan. 15), the Greater Lithonia Chamber of Commerce kicked off its first meeting of the year with a packed house of business executives and community leaders.
Chamber President Kendra Price said she was pleased with the turnout and invited those attending to get ready to roll up their sleeves to work together and build communities.
The luncheon meeting featured keynote speakers, Lithonia Mayor Shemeeka Reynolds, who was recently elected to lead the city of about 3,000 residents after serving eight years on the City Council, and Stonecrest Mayor Jason Lary, who was recently re-elected to a second term as the founder, visionary and leader of DeKalb County's largest municipality with 54,000 residents. Lary told the audience that Stonecrest is the 16thlargest city in the state of Georgia and that he has been asked to be one of five mayors who will soon meet with Georgia's governor.

The chamber, which billed the luncheon meeting as "A Tale of Two Cities," gave Reynolds and Lary a chance to discuss their cities' futures. Both mayors shared their vision for growing and improving the quality of life for their residents, and providing business opportunities, jobs and economic development.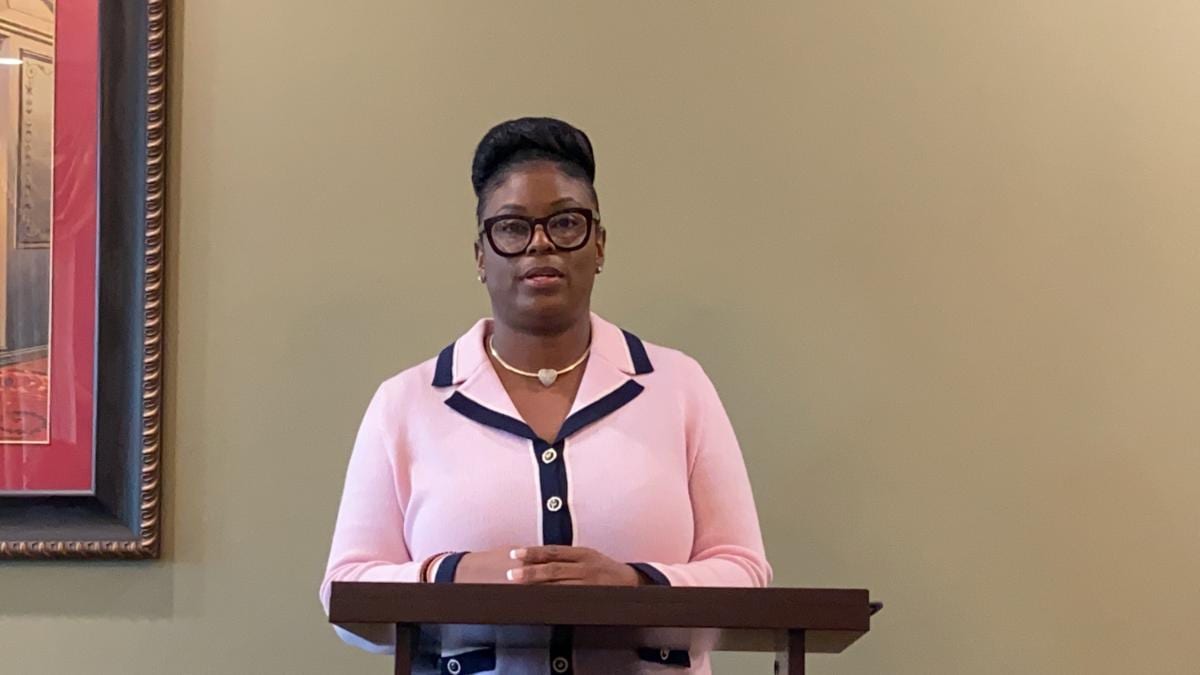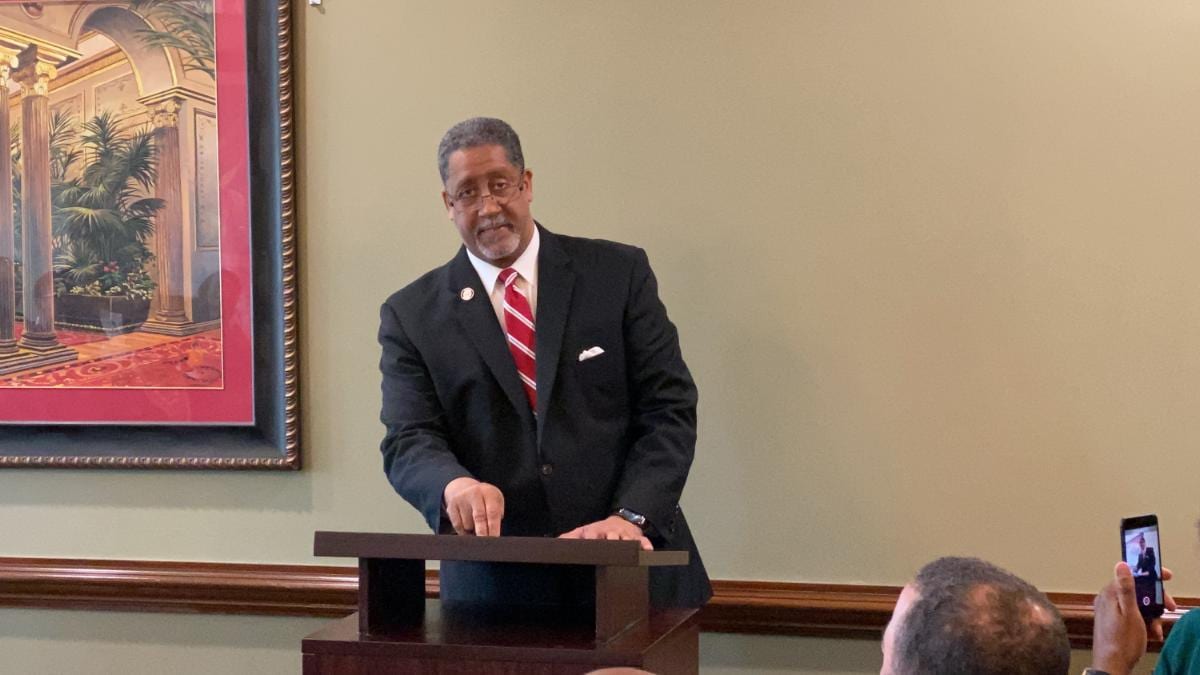 Reynolds, who spoke first at the luncheon, said she planned to work toward improving the entrances to Lithonia and infrastructure and providing more programs to help the city's elderly and children, while pushing to bring more businesses to Main Street and more visitors to Lithonia's designated historic and cultural landmarks. Reynolds said the landmarks include Lithonia's Bruce Street School, the first school for blacks in DeKalb County; the Lithonia Woman's Club; and the former building that served as Antioch-Lithonia Missionary Baptist Church, which turns 151 years old this year and is the first African-American church in DeKalb County.  The maternal grandfather of Dr. Martin Luther King,Jr.,A. D. Williams, served as a pastor of Antioch-Lithonia from the late 1800s to 1924.
"We have a lot of rich history in the city of Lithonia. Our downtown has been designated by the historical society for grant building…Businesses are coming back into Lithonia and hiring from within," said Reynolds. "I want to make Lithonia a destination.  I will work with the mayor of my sister city—the city of Stonecrest—and work closely with out local, state and federal partners to bring all of the resources possible to our area."
Lary said he plans to continue building on the city's progress during his second term in office. He touted the StonecrestDevelopment Authority's  recent approval of a $700 million revenue bond, which will pave the way to bring development to a 300-acre tract around the Mall at Stonecrest over the next five years.  He said in addition to new commercial development, Stonecrest and Lithonia are perfectly positioned to bring more commerce through the film industry  because of their  proximity to I-20 and Atlanta's Hartsfield International Airport. Several projects have been filmed in both cities.
"You will not recognize Lithonia and Stonecrest in five years," said Lary. "Where we are today is that the film studios are lined up between our two cities to not only just film but to make sure they film, build and create jobs for Stonecrest and Lithonia
Lary said the city also plans to bring green businesses, warehouses and light industry to Stonecrest, saying city officials would be looking very closely at any operations that could be "toxic" or harmful to residents.