Testingfg of Ads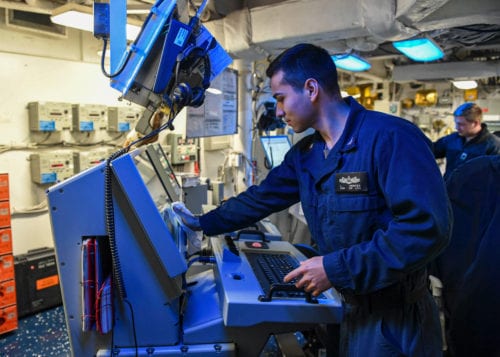 ATLANTIC OCEAN—Gas Turbine Systems Technician 3rd Class Luis Montes of  Covington, Georgia, remains at sea in the Atlantic as part of the certified Harry S. Truman Carrier Strike Group, ready for tasking in order to protect the crew from the risks posed by COVID-19.
Montes is pictured sanitizing an electrical plant control console aboard the Ticonderoga-class guided-missile cruiser USS Normandy on April 21.
Keeping HSTCSG at sea in U.S. 2nd Fleet, in the sustainment phase of OFRP, allows the ship to maintain a high level of readiness during the global COVID-19 pandemic.