Testingfg of Ads
Compiled by Mackenzie N. Morgan
For many metro Atlantans, today marks the beginning of Spring Break. Despite travel not being an option, your family doesn't have to forgo Spring Break altogether. With just a little imagination and creativity, you can be on your way to your next dream Spring Break staycation in just a matter of a few clicks. Check out OCG's Spring Break guide to find your next free, fun quarantined adventure.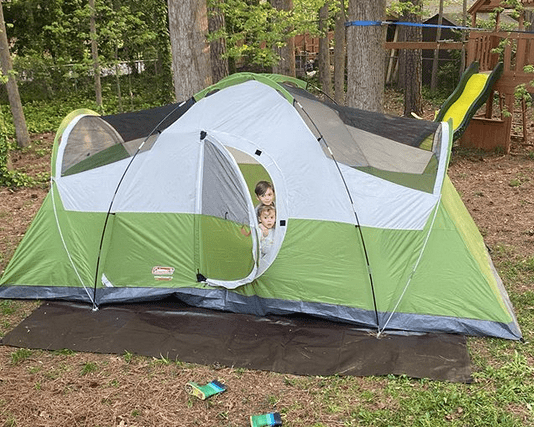 Create your own oasis: Camp in your backyard
Brothers Bruno and Diego of Decatur, Georgia along with their parents, Fher and Kristen Rivera, got creative and pitched a family-sized tent in their backyard for some family fun and R+R. Indoor couch or table forts work just fine, if being outdoors is not an option. Add a slackline to the mix for hours of fun, entertaining camaraderie.
ATL Museums at home (and beyond)
Although the physical doors to all of Atlanta's iconic cultural destinations are closed, the city's top attractions are joining together to provide virtual experiences to the community free of charge. Every Friday at 10 a.m. visitors of all ages can take a digital field trip around Atlanta and participate in interactive activities and exhibits from the comfort of their own homes. For more information, visit https://www.atlmuseumsathome.org/.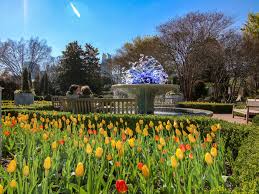 Life blooms on at the Atlanta Botanical Garden
When you can't come to the Garden, the Garden comes to you. Stay tuned to the Garden's Facebook, Instagramand Twitterto flower your feed with spring color.Virtual visitors can enjoy a relaxing walkthrough of the outdoor gardens.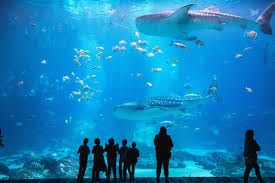 Diving deep online at the Georgia Aquarium
While the Georgia Aquarium remains closed to the public, guests can still get a glimpse of marine life at the Georgia Aquarium's website www.georgiaaquarium.org. Visitors can stream nine sea cams of various animals including jellyfish, gators, sea lions, African penguins and more, 24 hours a day, seven days a week.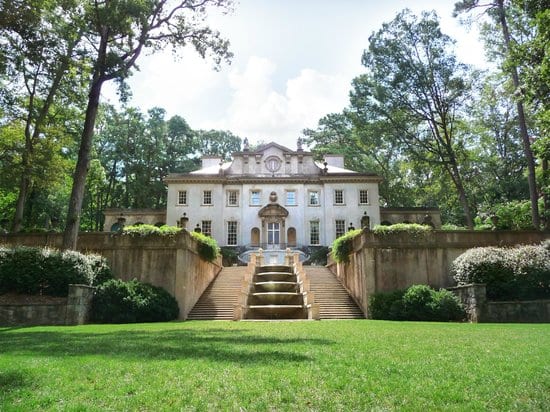 Atlanta History Center virtual learning lab
The Atlanta History Centerwill be sharing some history via their online collection of exhibitions, learning guides, workshops, and more.
Participating Atlanta attractions include:
Fernbank Museum
Atlanta Botanical Garden
Georgia Aquarium
Chick-Fil-A College Football Hall of Fame
Children's Museum of Atlanta
Breman Museum
Zoo Atlanta
High Museum of Art
National Center for Civil and Human Rights
Michael C. Carlos Museum
"Travel" Beyond Atlanta
Take a virtual tour of the White House
Thanks to Google Arts & Culture, you can enjoy a walk through the most famous residence in the U.S. online. Take a trip to 1600 Pennsylvania Avenuewithout ever leaving your couch. While a trip to the White House is certainly a unique experience in person, a virtual tour can be just as incredible.
Attend a virtual opera performance every night
New York's Metropolitan Opera will be offering free digital shows every nightat 7:30 p.m.
Go outside at one of America's National Parks
Now you can even go "outside" with incredible virtual tours of some of America's best national parks.
Watch adorable rescue elephants bathe and play on this hotel's daily livestream
The Anantara Golden Triangle Elephant Camp & Resort(GTAEF) is providing some wholesome entertainment with livestreams of their elephant residents on social media. The Elephant Camp is Anantara's charitable organization dedicated to caring for rescue elephants from cities in Thailand. Photo:Courtesy of Anantara Hotels, Resorts & Spas.
Take a virtual tours of Europe's most famous castles
From Versailles to Buckingham Palace, here's your chance to see how royals actually live.