Testingfg of Ads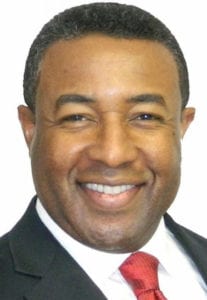 Courtney Dillard has qualified to run as an Independent candidate for Chairman of the Rockdale County Board of Commissioners.
Dillard turned in more than 2,800 signatures to the Board of Elections by the July 12 deadline. His name will go on the Nov. 8 General Election ballot once the petition signatures are verified by Rockdale elections officials. The state of Georgia requires a petition with 2,534 signatures from registered voters for candidates seeking office as an Independent.
Dillard will face the Democratic winner of the July 26 run-off. Incumbent Richard A. Oden and Oz Nesbitt, who currently serves as Post 1 Commissioner, are in the run-off.