Testingfg of Ads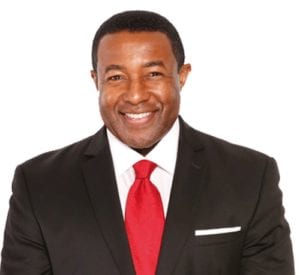 Courtney Dillard says he plans to run as a write-in candidate after losing his bid to run in the November general election as an Independent candidate for chairman of the Rockdale Board of Commissioners. Dillard was notified recently by elections officials that he failed to get the required 2,534 verifiable signatures to go on the ballot. Now, he has announced he will seek to become a write-in candidate.
Rockdale Supervisor of Elections Cynthia Welch said Dillard has the right to run as a write-in candidate. She said she checked with state elections officials and met with Dillard to confirm that he has that option.
"We've never dealt with this on a local level before but I learned that he does have the right to run as a write-in after his petition as an Independent became invalid," Welch said.
Dillard's campaign announced that he filed a notice of intent to run as a write-in candidate on Aug. 11. He will face Oz Nesbitt, who defeated incumbent Richard Oden in the July 26 Democratic primary runoff.
"This is a process that we will see to the end and we will win in the end," said Dillard, a 53-year-old businessman who has previously run for Congress as a Democrat and for Post1 Commissioner.  "The numbers point to a pathway to victory for the Dillard campaign. Rockdale citizens will see a riveting and robust campaign. It promises to be a thriller."
Welch said there is no qualifying fee required of a write-in candidate. The candidate's name does not appear on the ballot. Voters must click a "write-in box" at the polls and follow the prompts to type in that person's name on the screen. On mail-in ballots, voters must check the box and write in the person's name. Votes will not count for any candidate who has not not filed a notice of intent or provided Welch's office an affidavit stating when the notice of intent was published in the county's legal organ.
"Any write-in candidate would have to file a notice of intent by Sept. 6 and an affidavit of publication by Sept. 12 with the county's legal organ," Welch said. "We must have that. Otherwise, you'd have people writing in their own name, Jesus Christ or Jimmy Carter."
"If it's been certified and we can tell the intent of the write-in, it will count. In other words, if the person does not accurately spell the person's name but we can tell their intent, it will count."
Welch said Dillard submitted a total of 2,565 petitioners' names supporting his candidacy as an Independent. Of that, 1,192 of the signatures were determined by Welch's office to be invalid.
"They either were not registered to vote or they were registered to vote in another county or we could not verify their signature," Welch said. "We had pages and pages of his petition to go through and we went through every page and every signature. We followed the procedure guidelines to the letter. My staff was trained on every step before we began the process."