Testingfg of Ads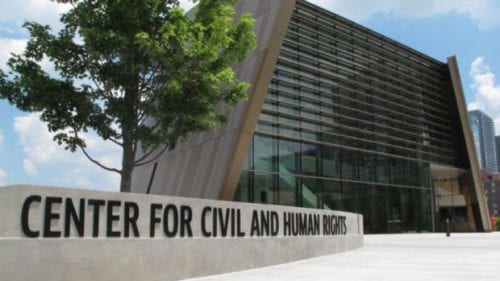 Atlanta City Councilmember Natalyn Archibong is proposing legislation authorizing $42,500 in funding to help the Center for Civil and Human Rights in downtown Atlanta. continue its mission of connecting the American Civil Rights Movement to today's global Human Rights Movement.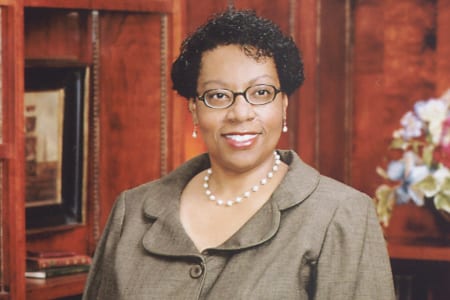 Last year, it was reported that the Atlanta tourist's attraction was struggling to meet projected revenues. CEO Derrick Kayongo said the center's attendance revenues covered less than 50 percent of its costs, forcing the center to rely on donations to make up the rest. Kayongo said total revenue for 2015 was $5.5 million, with $2.6 million coming from about 200,000 in paid admissions, events and retail, and $2.9 million received as donations and gifts. The center had about $3 million in expenses for that period, and spent an additional $1.95 million to repay half of a $3 million working capital loan, the Atlanta Business Chronicle.
Archibong, an ardent supporter of diversity and inclusion, said this week that the center is a treasure that must be supported.
"As we reflect on the current state of affairs in our nation as well as our city, I thought it necessary to do what I can to encourage support of one our newest treasures, which teaches the importance of tolerance, diversity and inclusiveness," said Archibong. "Located in the birthplace of the American Civil Rights Movement, the Center for Civil and Human Rights Museum has become a beacon of tolerance and acceptance."
Archibong has authored and co-sponsored several pieces of legislation that encourage inspires matters of acceptance and tolerance including legislation to commemorate the Civil War Sesquicentennial initiative, "From Civil War to Civil Rights."
Since it was founded in 2014 by Civil Rights leaders, the Center for Civil and Human Rights has provided a place for visitors to explore the fundamental rights of all human beings, inspiring dialogue about human rights around the nation. The center has served as the platform for several large rallies, movements and marches centered on supporting global and humanitarian issues such as equality for women, African Americans, LGBTQ and Muslims. The 100,000-square-foot museum, which is located in the Centennial Olympic Park area in downtown Atlanta, houses the writings of Atlanta's most noted civil and human rights leader, the late Dr. Martin Luther King, Jr.