Testingfg of Ads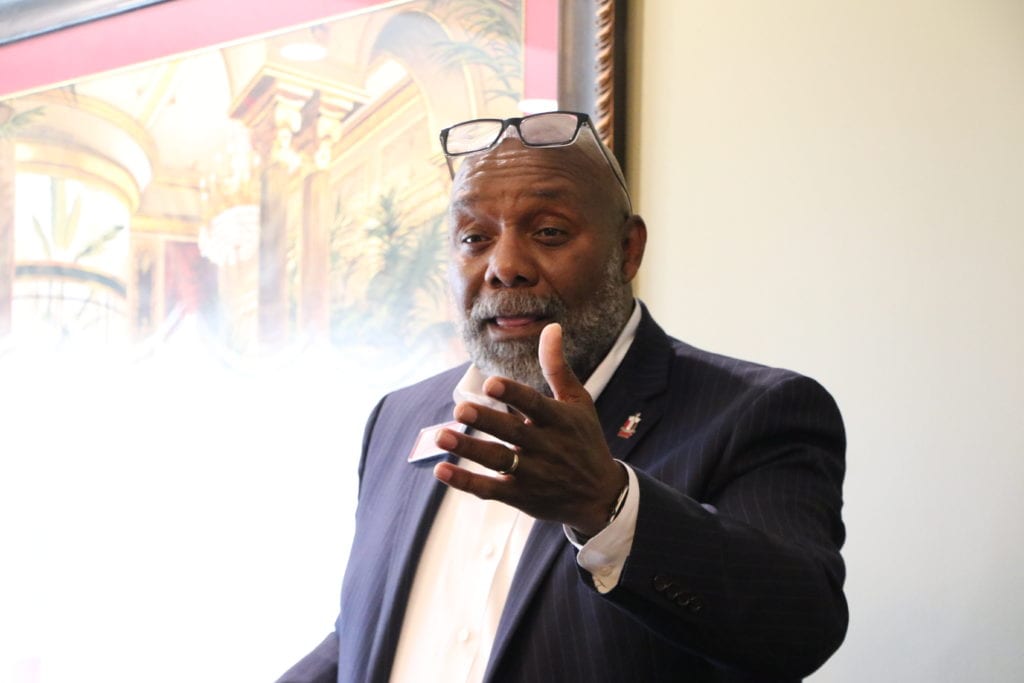 Councilman Rob Turner said the new city of Stonecrest is now poised to attract the film industry, creating economic development opportunities, jobs and tourism.
Turner, who heads the city's film advisory commission, said the city developed its strategic plan in 2018 and is now implementing some of the goals.  He said the city plans to host job fairs for those interested in the film industry, educational workshops and networking mixers, including a mixer that is scheduled March 29. The mixer, which will feature industry professionals, will be held 6:30 to 9 p.m. at AEI Startup Factory, 7310 Stonecrest Concourse, outside The Mall At Stonecrest. Turner said he will be welcoming attendees, along with city staff members and the mayor.
"We have an opportunity to be strong and viable in this area," Turner told members and guests attending the Greater Lithonia Chamber of Commerce's March 20 luncheon.
Turner said the city has developed an online database of locations where films could be produced in the city and is continually adding to the database. He said having a variety of filming locations is a plus and he is seeking to add to that database.
Turner said the city also is developing a Stonecrest Film Academy, which is expected to be rolled out soon. The  Academy will offer industry professionals to provide advice on getting into the industry and other information.
Turner said the city has forged partnerships with the
DeKalb Film and Entertainment Commission, DeKalb Work Source, the Georgia Film Academy and is building partnerships with others including DeKalb County public schools and plans to provide opportunities for students who are interested in the film industry.
"We are just getting started but the future looks bright for the city of Stonecrest," said Turner.