Testingfg of Ads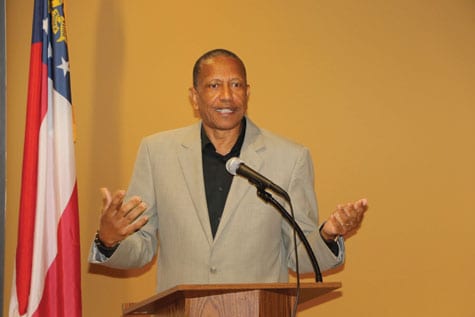 Stonecrest Council member Jimmy Clanton, Jr., District 1, held a town hall meeting on June 20 at Stonecrest Library to share updates on the new city. Dozens of constituents came out in the stormy weather to hear from Clanton, county officials, Stonecrest City Manager Michael Harris and Mayor Jason Lary.
Officials fielded questions concerning code enforcement, public safety, business licenses and other issues. An overview was presented on DeKalb County's homestead exemption and millage rate by the property tax assessor. Clanton said more information would follow at homeowner group meetings and that he would announce those meetings once dates have been solidified.
Clanton is planning to hold another District 1 Town Hall meeting on July 10, 6 to 7:30 p.m., Stonecrest Library. All Stonecrest residents are invited.