Testingfg of Ads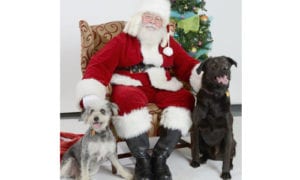 The Conyers Tractor Supply Company wants your furry friends to get in the holiday spirit. On Dec. 16, 10 a.m. until 6 p.m., the store is inviting customers to bring their pets to the store for Pet Photos with Santa.
A local photographer will be on site during the event taking holiday-themed photos of Santa's Little Helpers and their owners. The first 25 customers who get a photo taken will also receive a free magnetic picture frame.
"Pets are as much our customers as their owners are," said Richie Carter, manager of Conyers Tractor Supply store. "This is one of many pet-themed events we offer throughout the year, and we enjoy having the entire family at the store."
This event is open to the public and will take place at 4461 Highway 20 SE. For more information, please contact the Conyers Tractor Supply store at 770-785-2227.
About Tractor Supply Company
Tractor Supply Company (NASDAQ: TSCO) is in its 80th year of operation and, since being founded in 1938, has grown to become the largest rural lifestyle retail store chain in the United States. With more than 28,000 team members, over 1,725 stores in 49 states and an e-commerce website, Tractor Supply is passionate about serving its unique niche, as a one-stop shop for recreational farmers, ranchers and all those who enjoy living the rural lifestyle.