Testingfg of Ads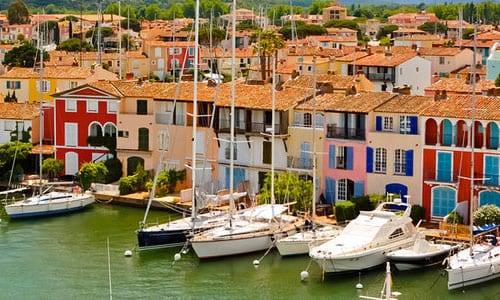 The Conyers-Rockdale Chamber of Commerce is now booking a fall trip to Nice, France that will be filled with sightseeing, stunning views of the Mediterranean Sea, shopping and splendid dining.
The Chamber also is booking a December trip, touted as a vacation of a lifetime, to experience Iceland, with its extraordinary landscapes —towering pines, floating icebergs, seals swimming in Arctic waters and the exhilarating Northern Lights, also known as the aurora borealis in this land of many natural wonders.
The Chamber is excited to offer both trips to the public at deep discounts, thanks to Collette Travel and Chamber Explorations. Both companies provide travel abroad to the public through Chambers of Commerce. The Conyers-Rockdale Chamber has invited the public to travel abroad since 2010.
The 9-day French Riviera Explorer trip, Oct. 31-Nov. 8, includes round-trip airfare from Atlanta, your stay in Nice, the fourth largest city in France, and day trips to Ventimiglia-San Remo, Italy; Monte Carlo, Monaco; Antibes, Cannes and the seaside resort town of St. Tropez, internationally-known for its influx of French New Wave artists and a vacation spot for the jet set. The package also includes 7 breakfasts and three dinners, baggage handling, motorcoach transportation, sightseeing and admissions per itinerary and a professional tour director. Highlights include the Nice Flower Market, Chagall Museum, Fragonard Perfume Factory and the Monte Carlo Casino.
The discounted cost for the trip to Nice is $3,025 per person for double occupancy or $3,600 for single occupancy.
"One of the best perks of this trip is the one hotel stay. It is great to unpack once, visit exciting places during the day and come back to your same hotel at night" says Stephanie Layson, who is helping coordinate the trips on behalf of the Chamber.
The 7-day Iceland adventure, Dec. 2-8, features gourmet cuisine, picturesque sightseeing and learning about Iceland's history, culture and people. Highlights of the trip include exploring the old town of Reykjavik, taking a cruise in search of nature's most spectacular light displays—the Northern Lights and visiting the incredible Golden Circle, a route that encompasses many of Iceland's most renowned natural wonders. Other highlights include visiting Thingvellir National Park; the geothermal fields of Geysir; Vik, a village surrounded by beautiful valleys, beaches, cliffs and mountains; Eyjafjallajokull Volcano Visitor Centre; Skogar Folk Museum; Skogafoss waterfall, and taking a dip in the mineral-rich water of the Blue Lagoon.
The Iceland trip is $2,999 for double occupancy; $3,399 for single occupancy and $2,969 for triple occupancy and includes round-trip airfare from Atlanta, hotel transfers, 10 meals (5 breakfasts and 5 dinners), the Northern Lights sailing cruise, and admissions to national parks and museums.
"Iceland is Collette Travel's No. One destination. Everyone wants a chance to see the Northern Lights up close and personal," said Layson.
A pre-tour briefing for the French Riviera Explorer tour will be held Tuesday, May 23, 5:30 p.m. to 6:30 p.m., at the Conyers-Rockdale Chamber, 936 Green Street SW, Conyers.
To attend the briefing or to save and book now, contact Stephanie Layson at the Conyers-Rockdale Chamber at 770-483-483-7049 or e-mail Stephanie@conyers-rockdale.com.