Testingfg of Ads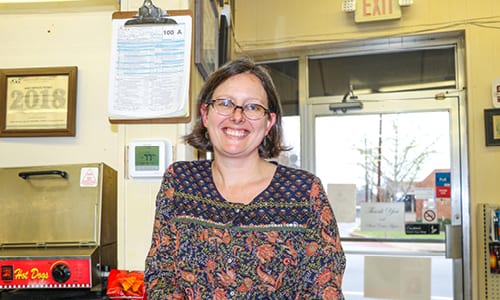 By Mackenzie N. Morgan
Beasley Drug Company knows what it takes to keep customers coming through the door – a good recipe, a smile and a perfect health score. The downtown Conyers pharmacy and restaurant recently earned perfect health inspection marks. The eatery offers a smorgasbord of inexpensive breakfast and lunch items in a relaxed setting reminiscent of a 1940s lunch counter.
The historic pharmacy and restaurant is owned by Ora Bailey, whose grandfather purchased the store in 1934.The restaurant, which opened in 1942, started out with just one soda fountain and a hamburger machine.
Popularly known for their house made pimento cheese sandwich and tuna and egg salads, the restaurant menu features a robust selection of biscuits, sandwiches, soups, salads, malts, floats, sundaes and homemade cakes and cookies.
Bailey said that while the restaurant's clientele mainly consists of repeat customers, they are always adding new items to the menu to keep diners coming back and to draw in new patrons.
"We've got a new roast beef on a croissant which is really, really good. And we have a lovely new spinach salad with apples and walnuts sprinkled with Parmesan cheese and we always have new soups coming down the pipe. Everybody should come down and try us out," said Bailey.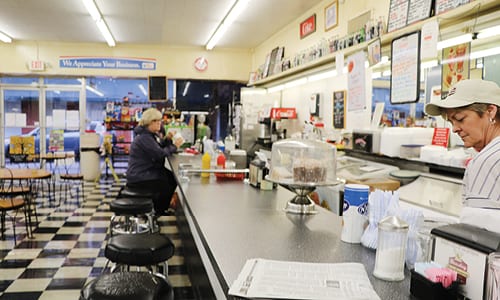 Bailey said in addition to their signature sandwiches, their number one secret ingredient is excellent customer service.
"We really want to maintain a downhome feel with old fashion customer service where people really care about each other and go the extra mile to provide the best service we can," said Bailey.
Bailey lives in Conyers with her husband, Jacob, and their four children. Beasley Drug Company is open Monday through Friday, 7:30 a.m. to 6:30 p.m. and Saturday 9 a.m. to 4 p.m.