Testingfg of Ads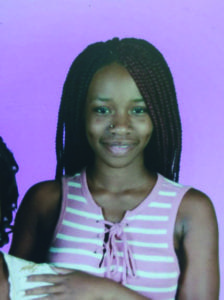 The Conyers Police Department is seeking the public's help in locating Pelora Turner, a 16-year-old female who was last seen by her family on Sept. 30.
Iris Lang said her daughter left home walking to the library and never returned. Lang said she has not heard from her daughter for more than 30 days now.
Lang is pleading for help in bringing her daughter home safely. She said Pelora's health is at risk due to not having her medication for Lupus.
Although a picture provided of Pelora to police shows the teen with braids, Pelora was wearing a straight, pressed hair style when she left home.
Anyone who has any information may call Crime Stoppers 404 577-TIPS and remain anonymous.