Testingfg of Ads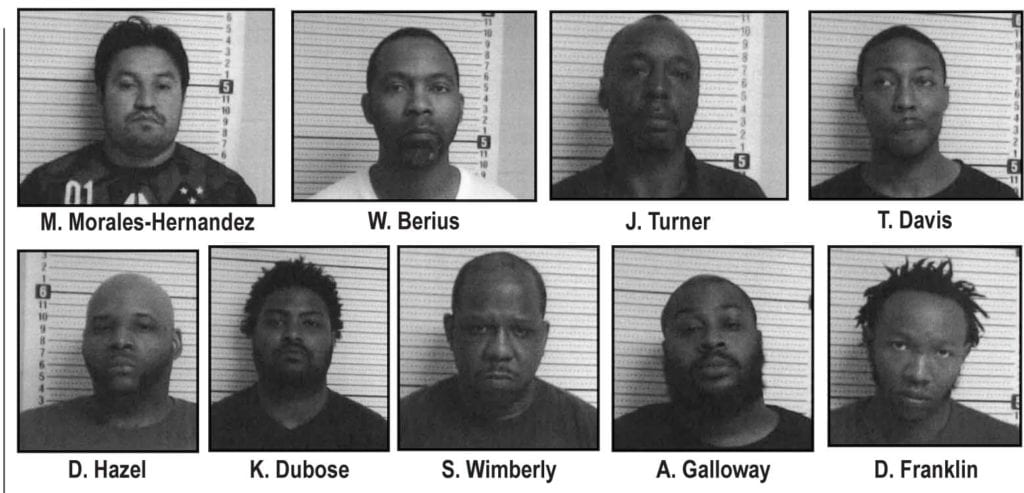 Conyers Police arrested nine men in a pandering sting operation on March 22. The men who were charged ranged in age from 19 to 52.
Police said those arrested used various online advertising sites and mobile applications to meet at motels.
The police department's Criminal Investigations Division, at the direction of Chief Gene Wilson, launched the sting operation to continue cracking down on such criminal activity. The department has conducted over 20 such operations since 2013 following two violent pandering incidents that occurred in early summer of that year.
One  "john" was robbed by two men after setting up a meeting with a prostitute using a popular advertising site. One month later, four men were arrested after kidnapping, raping, and robbing two women who had posted an ad for prostitution on an online advertising site.
In the recent sting operation, nine men were charged with pandering/disorderly conduct and one man faces additional charges of possession of marijuana and obstruction of a law enforcement officer because he attempted to flee the scene on foot before he was apprehended within a short distance.
The following were arrested:
Karlos Demond Dubose, 19, Lithonia, Pandering
Marcos Rene Morales-Hernandez, 36, Conyers, Pandering
Treymane Davis, 33, McDonough, Pandering, Possession of marijuana
Johnny Ray Turner, 52, Decatur, Pandering
Wenshel Berius, 40, McDonough, Pandering
Demetrius Bernard Hazel, 34, Stone Mountain, Pandering
Demonte Sanchez Franklin, 23, Stone Mountain,
Pandering, Possession of Marijuana and Obstruction
Antwuan M. Galloway, 32, Covington, Pandering
Sterling Thomas Wimberly, 52, Waynesboro, Pandering