Testingfg of Ads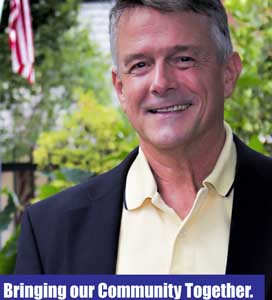 CONYERS—As a pharmacist, Vince Evans knows first hand the dangers associated with opioids.
"This is both a major burden for law enforcement and our community as a whole" Evans stated in a news release.
According to the Center For Disease Control, 91 Americans are dying everyday due to an overdose. Evans said it is not a problem for one specific aged group, but across all groups.
The epidemic has been acknowledged by gubernatorial candidate Casey Cagle on the state level and on the local level by Benny Adkins of National EMS at a recent Rockdale Board of Commissioners meeting when he discussed the tremendous increase in calls.  Atkins' presentation concurred with Evans that most calls were for residents in the age range of 65+, but the age range of 18 to 35 is trending upward.  Evans said this issue must be addressed as a community policing effort.
"We have to make sure all public safety officers are equipped with training and the tools they need such as, Narcan,"  Evans said. "But we also have to educate the public how to recognize a family member in trouble with prescription drugs such as Oxycodone, Hydrocodone and Methadone."
Evans said that crime is at the top of his platform, but he also knows that the City of Conyers cannot arrest its way out of a problem.
"Throwing people in jail is not an effective way at solving the problem; it doesn't address the root cause at all," Evans said.
Evans said he plans to examine the totality of circumstances regarding crimes in order to ensure law enforcement possesses the tools needed to fight the crime drivers.  But, Evans also wants to incorporate the community through effective programs such as the Drug Free Community initiative for our youth to supporting the court's alternative efforts such as the Drug and DUI Accountability Courts.  Lastly, Evans said he understands that combating any type of crime is not a simple task, but he is ready to lead the community in an effort to work together in order to make our streets safer for our children. "It's imperative we work together to solve this crisis."
About Vince Evans
Vince and his wife, Cyndi have lived in Conyers for over 38 years. They have two adult children, Brandon and Ansley. Evans previously served as city councilman for district two. He believes that it is better to build a community that is not divided is based on serving on over a dozen community boards ranging from the Boys & Girls club and the Conyers/Rockdale Chamber of Commerce. Evans is a pharmacist by trade, owning his small business in Old Towne Conyers. He holds a degree for pharmacy from the University of Georgia.  For more information, please go to vinceformayor.com or Vince for Mayor on Facebook.