Testingfg of Ads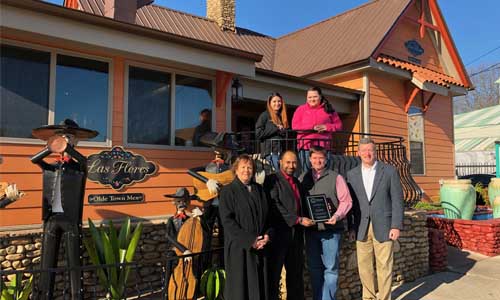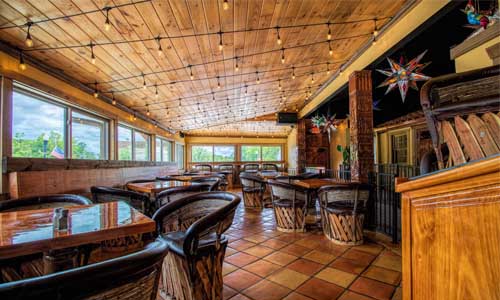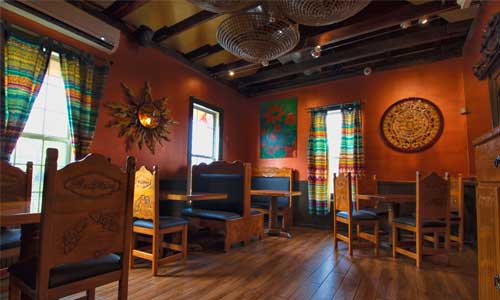 The Conyers Downtown Development Authority (DDA) recently presented an Outstanding Achievement Award to Keish Momin for his efforts in the renovation, expansion and beautification of Las Flores Olde Town Mex restaurant, which is located at 957 South Main Street in Olde Town Conyers.
The restaurant, built in 1930, was formerly a residence, office and coffee shop before it opened as Las Flores Olde Town Mex. The building was purchased by Keish Momin from local attorney Jorge Flores in 2016. After a year of  and making subtle changes, Momin decided to expand the restaurant, enclose the outside deck to create more indoor space. Work began in 2017.
The finished product includes an authentic décor, new tile, furniture, carved columns and doors, planters, LED lighting inside and outside of the restaurant, and a new sound system with a dedicatedspace for live music in the expanded dining area.
"The Conyers Downtown Development Authority Board is excited to see the transformation of what was already a trend-setting restaurant in Olde Town become even more so with the enhancements Mr. Momin has made to Las Flores," said former DDA Chairman Daniel Digby. "The attention to detail from the pigskin-covered chairs to the mariachi band sculptures on the corner outside are amazing and really add to the dining experience at the restaurant."
Momin contracted with a family in the village of Guadalajara, Mexico to hand-carve columns, doors, tables and a podium for the restaurant. Locally, he contracted with Conyers-based Walker Woodworks for extensive woodwork and trimming during the renovations. Momin noted that the restaurant has increased its seating capacity and has the largest selection of tequila in the southeast.
This is the fourth year the DDA has presented the Outstanding Achievement Award to a business in Olde Town Conyers that has taken great care and consideration with beautification and preservation of buildings in the historic district.
Past recipients of the award were Andy Shipp and Steve Carter for their preservation efforts of the Old Coca-Cola building at 882 Main Street; Jorge Flores for improvements to his law office located at 951 Railroad Street; and John Shelley of the Magnolia Assisted and Memory Care facility at 964 South Main Street.
The Conyers Downtown Development Authority was created by the Conyers mayor and City Council to be a catalyst for revitalization, promotion, development and redevelopment in Olde Town Conyers.