Testingfg of Ads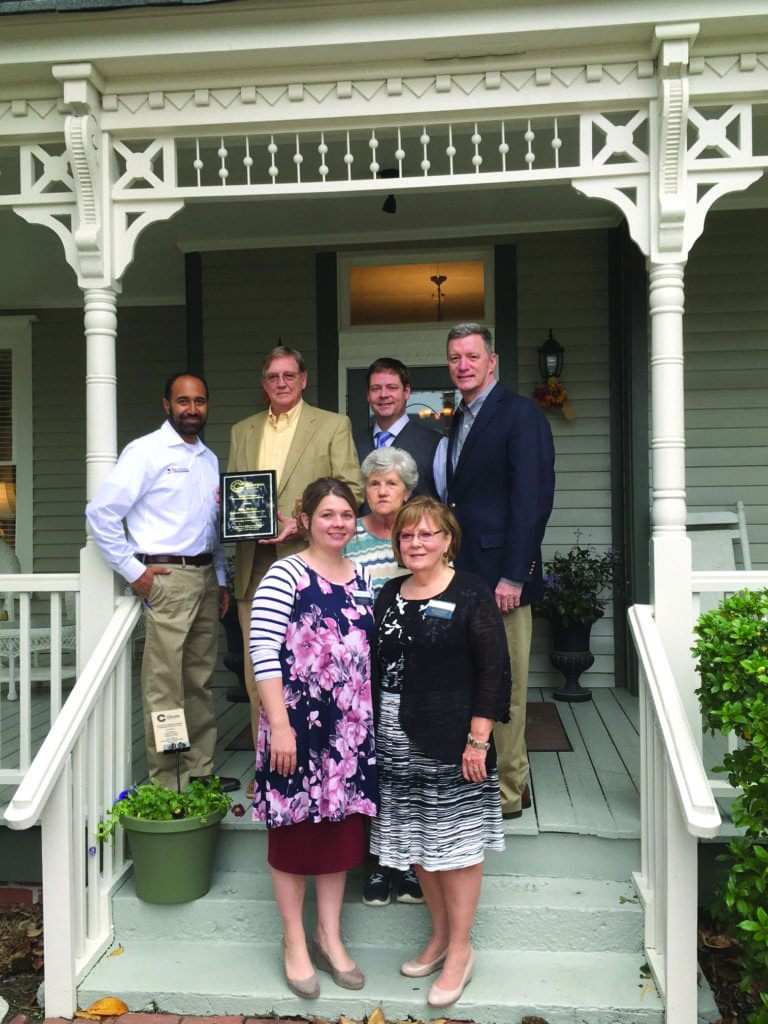 The Conyers Downtown Development Authority (DDA) presented its third annual Outstanding Achievement Award to John Shelley for his efforts in preserving and beautifying the Magnolias Assisted and Memory Care facility located in Olde Town Conyers.
The building, originally a residence built by the Tucker family in 1900, opened as a personal care home in 1983 and was acquired by Shelley in 1998. The facility is a licensed 24-room assisted living and memory care service in a former Victorian home. Shelley made façade improvements to the facility this year, as well as interior improvements such as installing new showers and fixtures in bathrooms for residents.
"The Conyers Downtown Development Authority Board wanted to recognize the restoration efforts of Mr. Shelley and his contractors to paint the exterior of 964 South Main Street. The new paint, trim, and improvements they are undertaking inside the facility to improve the quality of life for their residents is to be commended," said DDA Chairman Daniel Digby.
"Lindsey Preiss of Olde Town interior design business, Preissless Design, was also instrumental in recommending a complimentary paint palette for the Magnolias building, so we appreciate her expertise and enthusiasm for the project," added Digby.
This is the third year the DDA has presented the Outstanding Achievement Award to a business in Olde Town Conyers that has taken great care and consideration with beautification and preservation of buildings in the historic district. The inaugural recipients of the award were Andy Shipp and Steve Carter for their preservation efforts of the Old Coca-Cola building at 882 Main Street, followed by Jorge Flores for improvements to his law office located at 951 Railroad Street.
The Conyers Downtown Development Authority was created by the Conyers mayor and city council to be a catalyst for revitalization, promotion, development and redevelopment in Olde Town Conyers. The Conyers DDA Board of Directors consists of Chairman Daniel S. Digby, Vice Chairman Brandon Mitchell, Vince Evans, Ronald Godwin, George Levett, Renee Marrett and Keish Momin. The DDA meets the first Tuesday of each month in the city manager's office at Conyers City Hall at 6 p.m. and the public is invited to attend.