Testingfg of Ads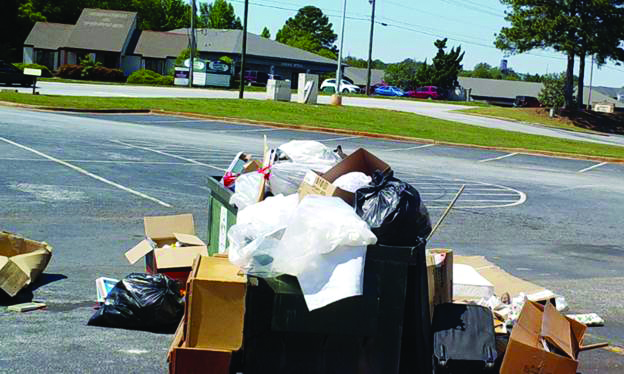 Nearly 20 individuals have been cited by the city of Conyers Police Marshal and are facing municipal hearings on July 12 for illegal dumping and abandoned junk vehicles in the city.
Since early spring, the city's Marshal has targeted cleanup efforts at the Conyers Exchange shopping center where dumping in the rear facing Old McDonough Highway has remained a problem.
"Unfortunately, it is a problem that can begin with just one item tossed in the area then it seems an open invitation to dump more trash around it," explained City Marshal Lieutenant Clay Ivey.  "We have been constantly monitoring the location and have charged several people in the last month."
The individuals could face fines in the City of Conyers Municipal Court.
City officials also are cracking down on abandoned vehicles in neighborhoods. An abandoned vehicle is described as one without a valid license plate or one that is otherwise discarded, wrecked, or partially dismantled.  Such vehicles will be tagged with a one-week warning before the owner is cited. Vehicles stored under a car cover are allowable.
The city is warning residents and others not to illegally dump or leave tires for trash pickup. Residents can take up to four tires per week to the Rockdale County Recycling Center at 1200 Sigman Road.
For more information about City of Conyers ordinances, visit www.municode.com/library/ga/conyers.