Testingfg of Ads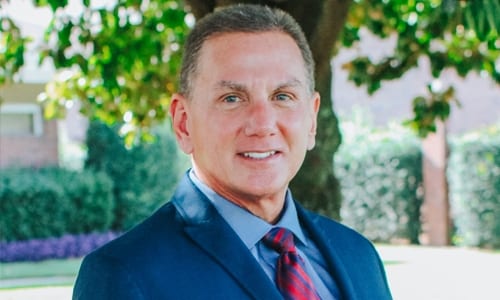 Conyers' Chief Operating Officer David Spann announced his retirement from the city of Conyers effective Friday, Oct. 23.
Spann leaves a legacy of 32 years of service to the city, serving in a number of roles integral to the community's growth and progress.
Spann has served as chief operating officer since 2010, overseeing operations in the departments of Planning and Inspection Services, Public Relations and Tourism, Public Works and Transportation, the Georgia International Horse Park (GIHP) and Cherokee Run Golf Club. His career began in 1984 with the Conyers Police Department (CPD) as a police officer. In his tenure with the CPD, Spann served in all divisions of the department and rose to the rank of captain. He was also the recipient of numerous awards including the Federal Bureau of Investigation's Shield of Bravery.
Spann was the law enforcement venue commander for the GIHP during the 1996 Olympic Games. In 2000, Spann was named director of the GIHP and in 2003, he was responsible for forming the newly created Department of Economic and Community Development, which ultimately merged into the Conyers Rockdale Economic Development Council.
Since 2005, Spann has worked with City Manager Tony Lucas assisting his office with day-to-day operations and as the city liaison on legislative affairs at the state and federal levels. He was appointed chief operating officer in April 2010.
Spann is a graduate of Brenau University with a bachelor's degree in criminal justice and a master's degree from Georgia State University in public administration. He is also a graduate of the FBI National Academy in Quantico, Virginia, Harvard University's John F. Kennedy School of Government's Executive Development Course, the Atlanta Regional Commission's Management Development Program and the 1992 Leadership Rockdale Class.
"As our community has grown and changed over time, David Spann has been a steady, guiding force we could count on with a wealth of knowledge about any number of things," said Mayor Vince Evans. "We are grateful for his service over the years, his commitment and dedication, and we recognize he's leaving a huge hole that won't easily be replaced."
City Manager Tony Lucas is evaluating staff responsibilities and considering redistributing responsibilities following Spann's departure and appointing a new chief operating officer in the future.
"David has served the city by protecting it when he was policing, he served on a world stage as venue commander when the Olympics came to Conyers and the spotlight was shone on our community, and he's always been someone the city can count on to carry out any task," said Lucas. "We are extraordinarily grateful for his decades of service. He will be greatly missed and we wish him all the best in the next chapter of his life."