Testingfg of Ads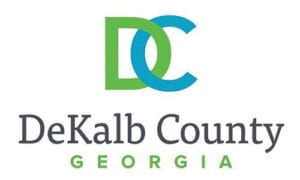 The DeKalb County Board of Commissioners voted unanimously Tuesday, Sept. 25, to approve an intergovernmental agreement (IGA) with the cities of Pine Lake and Stone Mountain to provide sanitation service.
Pending approval of their city councils, sanitation service in the city of Pine Lake is scheduled to begin Dec. 1, 2018, and Jan. 1, 2019, for the city of Stone Mountain.
"The City of Stone Mountain is committed to providing value to our residents and business owners," said Stone Mountain Mayor Pat Wheeler. "The intergovernmental agreement to provide sanitation service to the city of Stone Mountain will further enhance our collaboration efforts with DeKalb County."
Based on these IGAs, the DeKalb County Sanitation Division will provide garbage, recycling, yard trimmings, bulky item and special collections for residents and businesses within these cities.
Nearly 400 homes in Pine Lake and more than 2,100 homes in the city of Stone Mountain are scheduled to be added to the Sanitation Division's residential collection routes as a result of these IGAs.
Currently, the Sanitation Division's service area comprises unincorporated DeKalb and the cities of Brookhaven, Dunwoody, Lithonia, Stonecrest and Tucker.
For more information, contact the Sanitation Division's Public Relations Manager Pauline A. Andrea, at 404-971-2892 or paandrea@dekalbcountyga.gov.