Testingfg of Ads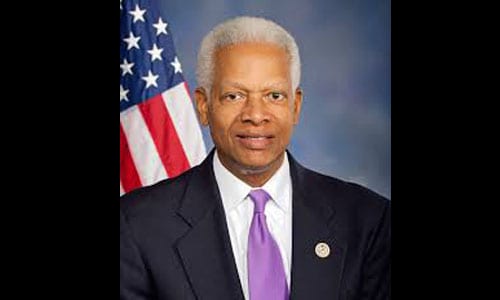 UPDATE – The awards ceremony will be postponed until further notice due to the Congressman's schedule in Washington D.C. 
---
Congressman "Hank" Johnson, District 4, will honor several community leaders on Sunday, Dec. 8, 4 – 6 p.m., at the Black Box Theater, 910 Center Street, N.E., Conyers.
Johnson is hosting his inaugural "Unsung Heroes Awards" program to honor public officials and community leaders who go above and beyond to make our communities better and lead with integrity.
More than 20 community leaders will be honored by the Congressman for their work in improving Georgia's Fourth Congressional District and moving DeKalb, Rockdale, Newton and Gwinnett counties forward.
Award recipients include:
Debra DeBerry, DeKalb County Clerk of Superior Court
Linda Hays, Newton County Clerk of Superior Court
Ruth Wilson, Rockdale County Clerk of Superior Court
Richard Alexander, Gwinnett County
Mera Cardenas, Executive Director of  Arabia Mountain National Heritage Area
Janice Morris, founder of Helping Hands health clinic
Glenn and Valerie Morgan, publishers of On Common Ground News
Ann Mills, CEO of Overcomers House, Inc.
Charles Sperling, Executive Director of STAND, Inc.
Wendel Muhammed, Community Advocate
Pastor Aldren Saddler, Sr., Pastor of Church of New Beginnings
Mary Lou Waymer, Former President of the Atlanta Federation of Teachers
Debbie Hillman, President of the Newton County NCNW
Tommy Clack, Chairman of the Walk of Heroes Veterans War Memorial
Carolyn Collins,DeKalb County Schools employee and student supporter
Hank Stewart, Poet Laureate and community leader
Janel Green, co-founder of the Georgia Alliance for Social Justice and the Atlanta Women's March
Sheila Bussey, DeKalb County educator
Lori Crews, Gwinnett County educator
Demeteria Williams, Rockdale County educator
Antonio Molina, chairman-elect of the Georgia Hispanic Chamber of Commerce